Personal computers are one of the most essential devices in our daily life and we are becoming very dependent on computers day-to-day. A computer requires different software or programs and hardware to perform different tasks. Without some reasonable software, your PC is useless and it will not be able to do its functions. Therefore, we must install some very essential and important software on our Windows PC to make it workable. There are several such programs available, but we have collected some important software for Windows PC that absolutely free for personal use.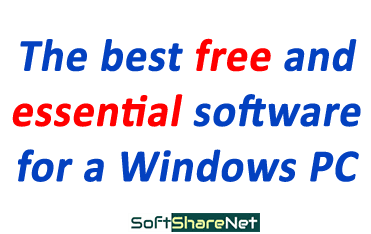 Windows OS is one of the most popular operating systems for personal computers (PC). Even though it is an excellent operating system for the PC, it does not provide all the necessary functionalities to do our daily jobs. Therefore, when we install a fresh copy of the Windows operating system on our PC, we need to install some additional software programs to extend its functionalities and make it more workable. We can also call these programs very important software for Windows PC.
In this post,  we have listed some very important software for Windows PC that runs Windows 11, 10, 8, and Windows 7 operating systems (both 32-and 64-bit OS). Also, we are sharing the latest offline installer official download links for those must-have free applications for your PC, so that, you can download these programs directly from their official source.
Related Post:
10 Small and Most Useful Software for Windows PC
Important Software for Windows PC:
Web Browser
Google Chrome web browser:
A web browser is a piece of software used to surf the internet or browse any website on your PC and perform online tasks. It is one of the must-have and most important software for Windows PC. A web browser should be simple, powerful, and most importantly secure. Because all the online activities we perform such as browsing the internet, online shopping, online banking, sending e-mails, chatting, etc are done through the web browser.
There are lots of web browsers available for Windows, but no one can compete with Google Chrome. Google Chrome is developed by Google and is considered the most popular web browser in the world. It is a powerful web browser having a great user-friendly interface and so many useful features. It provides a very secure web browsing environment.
You can download the offline setup of the latest Google Chrome browser for Windows 10, 8, and Windows 7 using the below download link.
Mozilla Firefox web browser: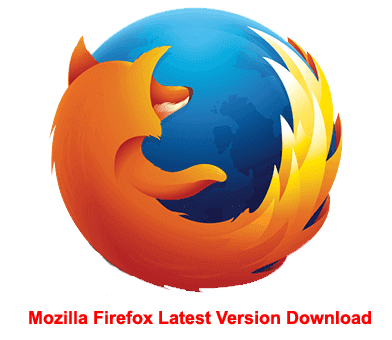 Mozilla Firefox is another popular and powerful web browser developed by Mozilla Corporation. It is an open-source cross-platform free web browser available for Windows and many other operating systems. Firefox is widely popular due to its browsing speed and security. You can use both Firefox and Google Chrome at the same time on a PC if you need more than one web browser. Firefox also can be used as an alternative to Google Chrome.
Here you can download Mozilla Firefox for Windows 10, 8, and 7 (both 32bit and 64bit) from the official source through the links given below:
Category: Web Browser

License: Free

Version: Latest Version

Language: English US
Click the below link to download Mozilla Firefox offline installer for Windows, and Mac.
Opera browser is a widely used browser application for PC and mobile platforms that provides an efficient and personalized web browsing experience as well as fast browsing speed. This popular internet browser has several useful features such as fast web browsing, built-in VPN, integration with social messenger, unit converter, ad blocker, battery saver, and many more.
You can customize Opera with dark and light themes, wallpapers, bookmarks, and other options and it reduces online tracking and protects your browsing from all with its integrated VPN. It is fast, lightweight, and easy to use. The lightweight mobile version of the Opera browser known as Opera Mini loads webpages faster even on a 3G network.
Or you can also get the popular OperaMini APK for android here.
Download Manager:
Free Download Manager (FDM):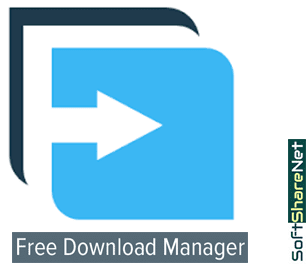 The software used to manage all the download tasks of a PC is called the download manager app. This app helps us by accelerating the download process. It also allows us to pause and resume any downloads. Most of the download manager apps are capable of resuming downloads even after shutting down the PC.
The inbuilt download manager of a web browser is not reliable as we have seen so many times that they can't handle the download task properly. They don't have pause and resume capabilities. That means they do not even have the necessary functions they should have. Therefore, we need reliable software for a PC, that is capable of managing all the download tasks. The Free Download Manager, also known as FDM is a powerful software that can control our PC's download tasks properly. It is a freeware download handler application for Windows PCs. It is capable of pausing and resuming your downloads and it also maximizes the download speed.
Get FDM 64-bit and 32-bit for Windows 10/8/7
EagleGet Download Manager: 
EagleGet is another download handler that you can use for free. It is a lightweight application that's only 10 MB in size. EagleGet provides several essential features that make your download tasks easy and flawless. It is a simple but feature-packed free all-in-one download manager software that is very similar to the Internet Download Manager (IDM) in nature and features. It has a simple, clean, and easy-to-use interface and it does not show any annoying pop-up ads.
Download EagleGet Download manager
[Popular Software]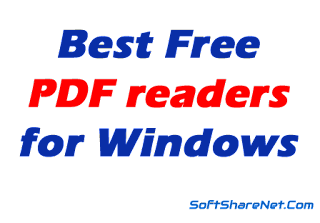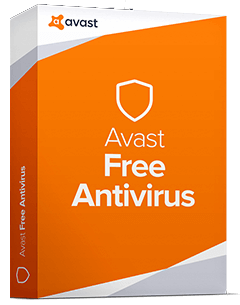 PC security applications are considered as one of the most important software for Windows PC. An antivirus program keeps your computer system secure by preventing the attacks of dangerous applications, malware, virus, hacking attacks, phishing attacks, and other harmful threats. There are several paid and free antivirus applications available for Windows PC. But a few of them are capable of protecting your computer from most modern online threats like viruses, malware, etc and the Avast free antivirus is one of them.
The Avast free antivirus is one of the leading free PC security products. It is fully free for personal use. It provides all the basic security needs for your PC. Here are the links to download the latest version full setup of Avast Free Antivirus for Windows 32-bit and 64-bit.
Download Avast Free Antivirus for Windows 32/64-bit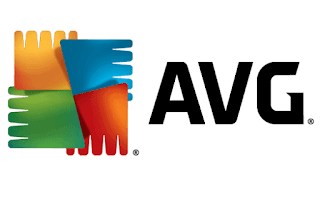 AVG Antivirus Free is another powerful free PC security application for Windows PC and is also available for Mac OS. AVG free version provides all the basic but essential security protection for your PC. You can use AVG Antivirus Free as an alternative to Avast Free antivirus.
You can download AVG Free Antivirus's latest version offline installer for Windows 32-bit and 64-bit through the links below. 
File Archiver:

A file archiver is another must-have and important software for Windows PC. This utility app helps you to create zip files and unzip and open any zip files. 7-Zip is an open-source free file archiver software for Windows. It allows you to compress and put many file formats like images, videos, documents, audio, or any type of files and folders in an archive file or zip file. Zip files are easy to transfer through the internet. 
7-Zip Application Details:
File Name: 7-Zip

Developer: Igor Pavlov

Website: 7-zip.org

Size: less than 2 MB

License: Open Source/Free

Category: File Archiver

Platform: Windows

Version: Latest Version
Download 7-Zip latest version for Windows 32-bit x86 and 64-bit x64
[Popular Free Software]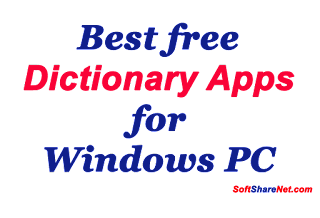 Free Office Suite:

An Office Program is very useful for us to do our daily work on a computer like writing applications, preparing a presentation, preparing a bill, and many other important tasks, and therefore, it is another important software for Windows PC. If you are thinking about a complete office suite for free, LibreOffice is worth a try.
LibreOffice is a powerful free office suite. It is a widely used open-source office package like Microsoft Office suite, that contains all the necessary applications like the word processor, spreadsheet, presentation maker, database, etc. It can be used as a full substitute for the MS Office program. LibreOffice also supports Microsoft Word (.doc, .docx), Microsoft Excel (.xls, .xlsx), Microsoft PowerPoint (.ppt, .pptx), etc. 
Here you can download LibreOffice full version for Free.
Download for Windows 32-bit
Download for Windows 64-bit
Media Player: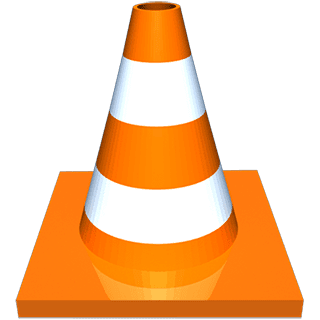 When it comes to a feature-rich free media player, the VLC media player always gets the top position in the list. VLC is an open-source cross-platform media player app, which is available for all versions of Windows and as well as other popular operating systems.
Whereas most media players need to download several external codecs to play some file formats, the VLC media player can play most multimedia file formats without downloading any codecs. Along with playing multimedia files as well as DVDs, Audio CDs, VCDs, etc, the VLC media player is also used to play various streaming protocols. 
The VLC media player supports more than 15 subtitle formats such as SRT, AQT, CVD, TXT, SSF, SUB, TTXT, PSB, PJS, JSS, SSA, SVCD, IDF, RT, and many more. You can also use the VLC media player to search and download the appropriate subtitle files for a movie/video from the web by using an extension called VLsub.
Here are the official download links to download the VLC media player app for Windows 10, 8, 7, Vista, and Windows XP (for both 32-bit and 64-bit OS)
PDF Reader and Editor
We all know that the PDF (Portable Document Format) file format has become one of the most popular document formats that can be used in almost any computing device including smartphones. PDF files are easy to transmit over the internet and also have many useful functions. You can sign a PDF digitally or encrypt a PDF file easily. The applications used to manage the PDF file format are called PDF Reader or PDF Editor.
There are so many free and paid PDF files out there, but the Foxit Reader is quite popular due to its extraordinary features. It is a free software capable of managing a PDF in different ways. It can view, print, zoom, and rotate PDFs as well as modify PDFs easily. Foxit Reader is also capable of converting several file formats like Word documents and Excel files. PowerPoint Presentation instantly as you can integrate Foxit Reader with Microsoft Office software. 
Here you can download the latest edition of Foxit Reader full version for free:
The ZoneAlarm Firewall is one of the best free firewall applications for Windows 10, 8, and Windows 7 computers. A firewall is a network security system to controls the incoming and outgoing network traffic and prevents your computer from unauthorized access, done through the internet. The ZoneAlarm provides strong firewall protection to protect your computer from criminal attacks, malware, etc. 
It is strongly recommended to use a firewall program on your PC if you are using a free antivirus program as most free antivirus programs do not provide firewall protection. ZoneAlarm Free Firewall is fully compatible with Windows Defender and other antivirus solutions. 
Download the latest edition of ZoneAlarm Free Firewall for Windows from its official source:
Graphics Editor
GIMP or GNU Image Manipulation Program is an open-source image editing software. It is one of the best free graphic design tools for Windows as well as some other operating systems. GIMP offers a wide range of image editing tools and pre-sets and it also supports various external plug-ins to extend its capabilities. The GIMP is the best free alternative to the popular image editing program Adobe Photoshop.
You can download GIMP's latest version for Windows using the link below.
Remote desktop application
AnyDesk is a free cross-platform remote desktop application for Windows and is also available for other different operating systems. It allows you to control and operate your desktop or any other PC remotely (which you are allowed to operate) from anywhere in the world and also allows you to access its data.
The official download link to download Anydesk for Windows is below.
Download AnyDesk for Windows, version 5.0.5, Size: 2.8 MB.
WordWeb Free Offline Dictionary:
The dictionary software is another essential piece of application for a personal computer. It is very useful for all computer users, whether he is a student, teacher, blogger, or a writer. WordWeb is a very reliable free offline English dictionary and thesaurus for Windows PC. It provides one-click word lookup features to search a word instantly. It includes more than 130000 synonym sets, 165000 root words, and 70000 pronunciations in its database. The size of the WordWeb installer is approx 23 MB.
You can download the official WordWeb free offline English dictionary for Windows using the below link.
Video Converter:
Format Factory Free Video Converter:
A media converter application is very useful for a PC and another most important software for Windows. It helps us to convert media files like video, audio, and images from one format to another. The Format Factory is one of the very popular and useful free media converter applications. It can convert almost all types of video and audio files to different other video and audio formats. It is also capable of converting any video to popular image formats like JPG, BMP, PNG, GIF, etc.
You can read about the 4 best free video converter apps for Windows here.
Developer/Publisher: Free Time

License: Free

Category: Video Converter

OS Support: Windows 7 / Windows 8 / Windows 10 / Windows 11 (32/64-bit)

Version: Latest Version

 

Language: English

Size
Click the below download link to go to the download page and download Format Factory:
Conclusion:
These are some of the most important software for Windows computers to accomplish all the common tasks done through a computer. In this post, we have also shared their download links to get these programs on your PC. Through these links, you can download the standalone installer package of these programs. Download these useful free software apps for PC and make your PC more productive. If you think that we missed any necessary Windows applications on this page, please let us know by commenting below and we will try to update it.
Related Topics