VLC 64-bit is a free-to-use, multi-platform, open-source, and feature-packed media player that can play a wide range of audio and video formats. VLC Media Player is a powerful all-in-one media player for Windows PC that is able to visually play almost all video file formats including CDs, DVDs, and also supports almost all types of audio files.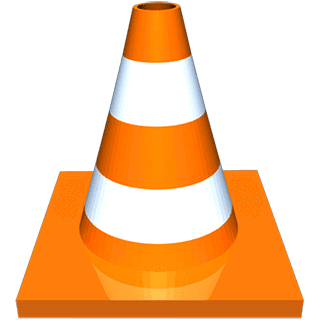 Is VLC Media Player free?
Yes, it is 100% free, VLC Media Player is a completely free program developed using open-source code and distributed under the GPL license. Even being free, it doesn't show any ads or doesn't have any subscription plans.
Formats supported by VLC:
VLC has the ability to play multimedia files directly from extractable devices or PCs and it can also stream from popular websites like Disney+, Hulu, and Netflix. If we talk about the formats supported by VLC, it supports most modern media formats such as MPEG, MP4, AVI, MOV, DivX, WMV, MKV, H.264/AVC, MP3 OGG, many other codecs and container formats, such as as well as Blu-ray, DVD, CD, and various streaming protocols. In addition, if you have a corrupted or half-downloaded file, it can also read incomplete video and audio files.
Supported Subtitles formats:
It supports more than 15 subtitle formats such as SRT, AQT, CVD, TXT, SSF, SUB, TTXT, PSB, PJS, JSS, SSA, SVCD, IDF, RT, and more or local files extracted from disk. VLC allows you to search and download the appropriate subtitle files for a movie or series from the web by using an extension called VLsub. 
VLC Media Player Interface:
VLC Media Player's interface seems too simple and you can modify it using skins. The player can also be controlled using the command line, so its features go beyond a simple media player. It offers multiple customization options. For example, you can use the Skin Editor tool to create a new look or choose from the preset options instead. The application also lets you install extensions to add additional features and a smooth viewing experience.
Whereas most media players need to download several external codecs to play some file formats, the VLC media player is capable of playing almost all types of video formats without downloading any codecs. Along with playing multimedia files as well as DVDs, Audio CDs, VCDs, etc, the VLC multimedia player is also used to play various streaming protocols. 
Although the VLC 64-bit has a simple and friendly user interface, it has so many advanced and useful features like the graphic equalizer with multiple presets, special effects, overlays, audio spatializer, AtmoLight video effects, and different other settings to customize the media player.
VLC 64-bit system requirements on Windows

:
The latest VLC 64-bit supports the latest Windows 11, 10, and other versions of Windows including the version Windows XP SP3. You can download the VLC media player 64-bit free for all Windows 64-bit operating systems here. The latest VLC 64-bit can be installed on Windows 11, 10, 8, 7, and Windows XP SP3 64-bit. On this site, you also can download the VLC 32-bit here.
Technical Description of the Software

Name

VLC media player 64-bit

Developer

VideoLAN

Website

videolan.org

Version

3.0.18 

License

Freeware

Operating System

Windows 11, 10, 7 (32/64-bit)

Size

42.2 MB

Category

Multimedia/Media Player

Language

English

User Rating

Updated on

15 January 2023
Download VLC 64-bit for Windows PC:
If you want VLC 32-bit version, then click the below download link.
---
Download VLC for other OS:
VLC Media player for Mac:
(VLC requirements for Mac: VLC latest version for Mac requires Mac OS X 10.7 or later. It runs on any 64-bit Intel-based Mac OS.)
Download VLC for Mac OS
Using the links listed above, you can download the latest VLC media player 64-bit software from its official website for Windows 64-bit PC. Download and Install the VLC media player on your PC and enjoy uninterrupted music and video.