Our computers need different applications to execute different tasks. Because every software application has different capabilities and purposes. Most of the applications we use on our PC are quite large and heavy. A large application requires more systems resources, more space, and the power of a computer system. But, at the same time, there are several useful small applications available that are extremely useful for our computer and most importantly they are very small in size and FREE.
In this article, we have discussed the 10 most useful small apps for Windows PCs. These applications offer very essential functionality and extend the workability of your computer without consuming money, and more system resources. Most of these apps are free for personal use. Here, we have also provided the download links to get these useful small apps.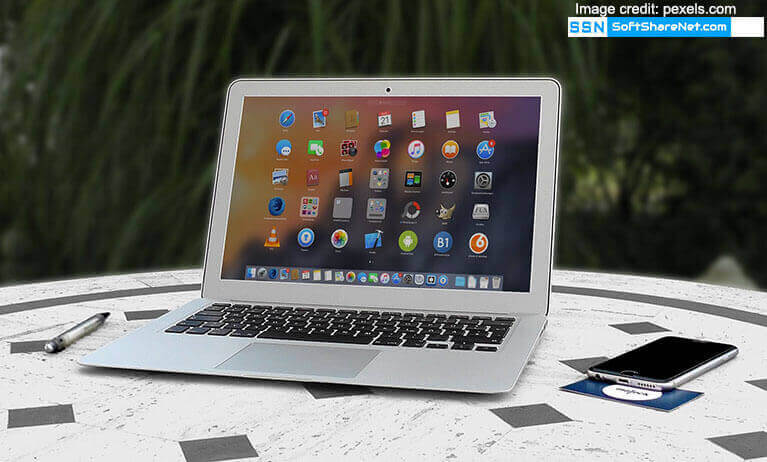 The 10 Useful Small Applications for Windows PC:
There are several advantages of using small applications on your PC. A small application not only takes less disk space but also takes less system resources and memory. It does not slow down your computer system while running even if you run several apps together.
Although small apps have several advantages, it does not mean that big-sized apps are not useful. Actually, a large application includes many other tools and features along with the one required by the user. But most of us are not aware of those features or sometimes we do not require those extra features. A small application focuses mostly on the main feature that the user needs. Also, the small apps are simple and easy to use by the users.
Read this blog to learn about these useful small applications for your PC.
Paint.Net: Free Photo Editor:
Most of the professional photo editing software we use is quite large in size. The most popular premium image editor Adobe Photoshop has a setup file that is more than 1 GB in size and the best open-source free photo editing software GIMP is almost 200 MB. But the Paint.Net is much smaller than other photo editing software.
Paint.Net is a free photo editing software for Windows. Although it is a very small app (60 MB setup file), it is considered one of the best lightweight free applications to edit photos. In spite of its limited functionality, it can be used to edit and manipulate photos easily.
Paint.Net has some advanced photo editing features like clone stamp, pencil, text maker, paintbrush tool, layers, effects, etc. Paint.Net is not a substitute for any professional photo editing tools but you can use it as a basic photo editing app. This useful small application is developed by dotPDN LLC. You can download the latest version of Paint.Net from its official source using the below download link.
7-Zip: Best Free File Archiver:

The File Compression Software or File Archiver is one of the most important and must-have utility apps for Windows PC used to create a compressed zip (archive) file or to open a zip file. The 7-Zip is a free but one of the most useful small applications for Windows.
It is an open-source application developed by Igor Pavlov. You can use the 7-Zip file archiver on any computer, including a computer in a commercial organization without registering or paying for 7-Zip. The 7 zip can create highly compressed archive files. It can compress a 1GB document to just 20 MB or less. You can see the video tutorials about how to compress 1GB files to 20 MB here.
7-Zip can run in all Windows versions like Windows 10 / 8 / 7 / Vista / XP including Windows servers. Download 7Zip using the below link.
Sumatra PDF: Smallest PDF Reader:
The Portable Document Format, widely known as PDF is one of the most popular file formats. It is a widely used file format that is supported by different devices and platforms. The software used to read or view a PDF file is called PDF Reader or PDF Viewer. There are several free and paid PDF reader apps available for Windows [Read: Best free PDF reader for Windows]. The Sumatra PDF is a popular PDF reader software for Windows that is capable of opening, rotating, zooming, searching PDF files, or printing any PDF file.
Sumatra PDF is considered the smallest and most powerful free PDF reader for Windows computers. The size of the app is only 5 MB and it requires very little system resources and memory. Besides a PDF reader, The Sumatra PDF is a very simple but powerful reader that is also capable of reading eBook formats like ePub, Mobi, XPS, DjVu, CHM, and Comic Book (CBZ and CBR) on Windows PC. If you are searching for a small and lightweight PDF reader to read or view PDF files, you can try the Sumatra PDF application. You can learn more about Sumatra PDF by visiting the below link.
Learn about Sumatra PDF 64-bit or Sumatra PDF Portable version
Cool PDF Reader: Smallest PDF Reader and converter:
Just like Sumatra PDF, the Cool PDF Reader is another lightweight PDF viewing software for Windows PC. Along with all the primary features required to handle a PDF file, Cool PDF also includes a conversion feature that lets you convert PDF files to images and text files. It is a great advantage of Cool PDF Reader over Sumatra PDF. It is published by pdf2exe.com.
Image to PDF or XPS: Free Converter
Image to PDF or XPS is one of the tiniest but very useful free software for Windows. It is used to convert any image file to PDF or XPS format instantly. If your current PDF viewer is unable to convert your images to PDF, the "Image to PDF or XPS" can do it very easily. It is a very simple program, that can convert single and multiple images to PDF instantly. This freeware application is developed by Jesse Yeager for Windows Operating System.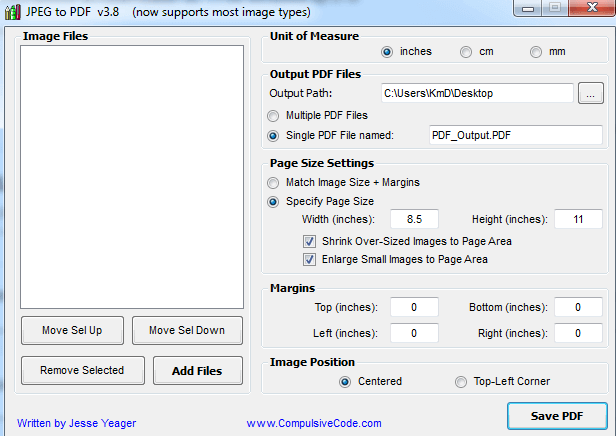 The input image formats supported by this program are BMP, GIF, PNG, TIF, WMF, EMF, XPS, and CBZ in addition to JPG, JP2, J2K. This program was formerly known as JPEGtoPDF. This useful small application also supports image scaling and positioning.
Download the Image to PDF or XPS
Convert: Free unit converter for Windows
A unit converter app is very useful when we try to convert any unit of measure to another. The "Convert" is free and a very small application that is able to convert almost all kinds of units of measurement instantly. This is a very lightweight and free unit converter for Windows developed by Joshua F. Madison.  
The Convert unit converter supports different types of units of measure such as Energy, Force, Flow, Mass, Power, Flow, Pressure, Speed, Temperature, Time, Torque, Volume, Volume-dry, Amount of Substance, Acceleration, Angle, Area, Computer, Concentration, Custom, Density, and Distance. It is also able to create custom conversions.
The Convert unit converter supports all Windows versions including Windows 95 to Windows 10 (32-bit & 64-bit). You can download this free unit converter software using the link listed below. This app is 100% free for both personal and commercial use and one of the most useful small applications.
USB Disk Security: Protect Your PC
The USB Disk Security or also known as USB Guard is free but an essential program for your Windows PC. It protects your PC from being infected by an already virus-infected USB drive or pen drive. The USD drive, memory card, or most other removable drives are one of the main sources of transmitting computer viruses from one to another computer. Whenever you connect an infected USB drive to a computer, the virus contained by the USB drive transmits and spreads automatically to the computer and destroys everything it can.
The USB Disk Security is a small but effective program that helps prevent the transmission of such dangerous viruses through any removable media to the computer system. This program can detect and eliminate any dangerous programs hidden within a USB drive when you connect the drive to a PC. USB Disk Security is freeware and a very useful small application developed by Zbshareware Lab.
HandBrake: Best Free Video Converter:
HandBrake is a very lightweight, free, and open-source video converter for Windows developed by The HandBrake Team. It is a simple, easy and fast video converter app that can convert most common multimedia file formats and also able to process copyright-free DVD or BluRay sources.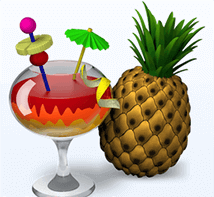 One of the main features of HandBrake is, it can compress and convert video files without losing the quality. It supports all the latest Windows Operating Systems. To read more about this app and download it for Windows Windows 7, and 10 (32 and 64-bit) platforms, click this download button.
WavePad: Free Audio Editing Software:
Audio editing software is also a very essential piece of software for our computer. It helps you edit your favorite audio clip as you require. There are several free audio editing software available for Windows. The WavePad is one of the smallest audio editors available for PC, The size of the WavePad is only 2.3 MB. Although WavePad is a paid software, you can use it as a free audio editor for non-commercial use only.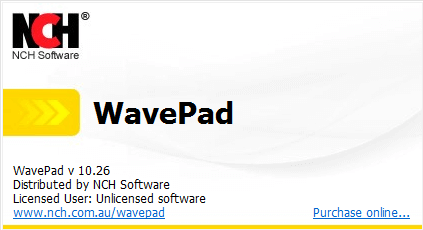 WavePad provides a set of powerful tools and features required to create your own custom soundtrack. It has several audio editing features like cut, copy, paste, delete, insert, silence, auto-trim, compression, pitch-shifting, and more. Also, WavePad includes different audio effects like amplify, normalize, equalizer, envelope, reverb, echo, reverse, and several others. WavePad supports Windows 7, XP, Vista, 8, 8.1, and 10 computers. Download WavePad's latest version using the below link.
If you need a more powerful and completely free audio editor, then download Audacity HERE.
CPU Z: View All PC System Information
Sometimes we need to know different information like driver version, CPU name, rate of speed, motherboard versions, etc of our computer system. If you want to install any driver software on your PC, then you must know the exact version of the hardware. Otherwise, the driver software will not work properly. But knowing every bit of system information of a PC is not possible for a general computer user unless you are a hardware and software specialist. But, CPU Z made it very easy to see all the system info of a PC instantly.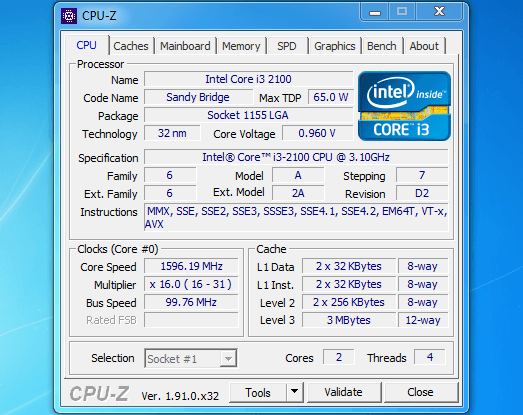 The  CPU Z  is a free PC system monitoring application for a Windows computer that detects and gathers all the hardware information of your PC. It can show all the data about your computer CPU like name,  maker, version, core speed, etc, data about the hardware driver, System Memory, Mother Board, Graphics, Cache, and many more. The CPU-Z can certainly be considered as a useful small application for PC. CPU Z is a lightweight, simple and easy-to-use free system monitoring app for Windows, developed by CPUID.
Conclusion:
These are some lightweight but very useful apps for your PC. Despite being small and lightweight, these apps can be a great help for performing many types of tasks on your computer. Therefore, think about which of these software will help you most effectively overcome the challenges you face on a daily basis at work, and try to download those apps first. The main advantage of these apps is that they can be run on a very low-end computer without any hustle.
Related Topics