When it comes to a feature-rich free media player, the VLC media player always gets the top position in the list. VLC is an open-source media player app, which is capable of playing almost all types of media file formats on your computer. The VLC 32-bit version download link is here. Get the VLC 32-bit for all Windows versions like Windows 11 to Windows 7, and Windows XP (32-bit) operating systems easily.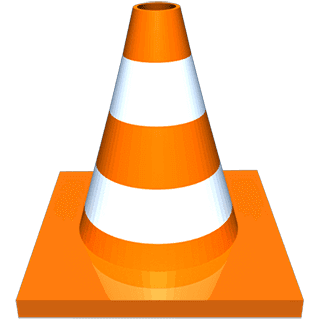 The VLC media player 32-bit is one of the best free media player applications for Windows PC. This cross-platform open-source multimedia player is available for Windows, Mac, Android, etc. Apart from playing offline videos, You can also use it as a server for unicast or multicast streams in IPv4 or IPv6 on a high-bandwidth network. 
The VLC 32-bit has a simple and friendly user interface. It has so many great and useful tools and options. Such as graphic equalizer with multiple presets, special effects, overlays, audio spatializer, AtmoLight video effects, etc. There are also some other different customizable settings in this media player.
Where most media players need to download several external codecs to play some file formats, the VLC media player is capable of playing almost all types of video formats without downloading any codecs. Along with playing multimedia files as well as DVDs, Audio CDs, VCDs, etc. This media player is also used to play various streaming protocols. 
It supports more than 15 subtitle formats such as SRT, AQT, CVD, TXT, SSF, SUB, TTXT, PSB, PJS, JSS, SSA, SVCD, IDF, RT, and many more. This free media player also can search and download the appropriate subtitle files for a movie/video from the web by using the VLsub extension. 
PUBLISHER'S DESCRIPTION: VLC (initially VideoLAN Client) is a highly portable multimedia player for various audio and video formats, including MPEG-1, MPEG-2, MPEG-4, DivX, MP3, and OGG, as well as for DVDs, VCDs, and various streaming protocols. It also can be used as a server for unicast or multicast streams in IPv4 or IPv6 on a high-bandwidth network.
How to install VLC 32-bit on Windows:
After downloading the installer of VLC Media Player 32-bit, you can either double-click on the VLC installer file or right-click on it and select the "Run as Administrator" option to start the installation. Then click the Next button to run the process. It will take only a few seconds to complete the installation. After that click "Finish" and you are done.
VLC 32-bit System requirements for Windows:
The latest VLC 32-bit supports the latest Windows 10 and other versions of Windows including the version Windows XP SP3.
Technical details of the software:
Name: VLC (VideoLAN Client) Media Player

File Name: vlc-3.0.18-win32
Developer: VideoLAN

License: Open Source/Free

Category: Multimedia/Media Player

OS Support: Windows 32-bit (all versions)

Version: 3.0.18
Size: 40.75 MB
Download VLC 32-bit for Windows 11, 10, and 7 PC:
Or
If you want VLC 64-bit version, then click the below download 64-bit button to go to the download page.
Download 64-bit
Download VLC Media player for other OS:

VLC Media player for Mac:
(VLC requirements for Mac: The latest version of the VLC media player requires Mac OS X 10.7 or later. It runs on any 64bit Intel-based Mac OS.)
Download for Mac OS
Install on Android Smartphone Official link
Using the links listed above, you can get the latest VLC 32-bit from its official website for Windows and other OS that supports this app. Get this powerful free media player app on your PC and enjoy uninterrupted music and video. 
Related Software