Google Earth Pro is a free virtual globe application that allows you to view 3D representations of Earth based on high-resolution satellite imagery. Google Earth allows you to fly over the virtual globe and view the surface of Earth, terrain, buildings, mountains, and rivers in 3D mode. Google Earth was developed by Google to provide a 3-dimensional view of Earth's surface based on satellite imagery.
Google Earth displays satellite imagery, aerial photography, and GIS data on a map on a 3D globe, allowing users to view cities and landscapes from different angles. You can download and install Google Earth Pro on Windows 11, 10, 8, and Windows 7 PCs. It is available for both Windows 32 and 64-bit computer systems.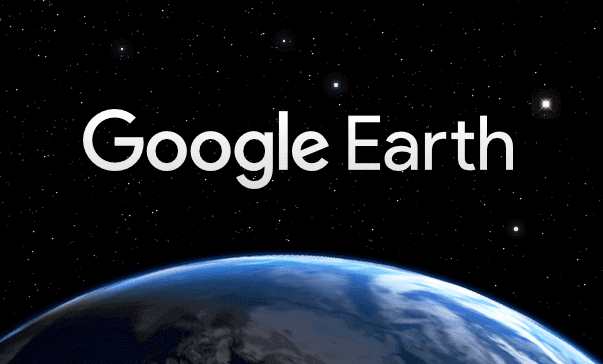 It also allows you to surf virtually anywhere on earth. Google Earth Pro for Windows also allows the user to access and explore any part of the earth on that virtual globe by entering the address. The user also can rotate, zoom, and tilt the view of any place. To do so, the user only needs to install Google Earth Pro software on his computer and an active internet connection.
Apart from 3D imagery, Google Earth also has some other features like Street View, Google Ocean feature, Google Sky, etc. The Street View feature allows you to view a 360° panoramic street-level image of selected cities along with their surroundings. The Google Ocean feature allows you to view and zoom below the surface of the oceans in 3D mode. On the other hand, using Google Sky, you can view stars, planets, and other celestial bodies and also their constellations, and more.
Features of Google Earth Pro:
It allows seeing high-resolution 3-dimensional satellite images.

You can view the recent images for most locations.

Google Earth is a safe and easy-to-use application.

It is a 100% free application.

It is available to download as offline installer for PC

Let's you fly-overs of anywhere on Earth.

This is a cross-platform app that is available for desktops, tablets, or smartphones.
Technical details:
Download Google Earth Pro for Windows PC:
Note: By downloading Google Earth Pro from the direct download links below, you're also agreeing to the Google Earth/Maps Terms of Service and Google's Privacy Policy.
Download for Windows 32-bit PC, 
DOWNLOAD Size: 59.5 MB
Or
Download for Windows 64-bit PC:
DOWNLOAD Size: 67.6 MB
Or
Download Google Maps for Mobile
Download Google Earth Pro offline installer for Windows PC. The Google Earth Pro supports Windows 11, 10, and Windows 7 PC. You can download it differently for both Windows 32-bit and 64-bit PC.
Related Software