HandBrake 64-bit is an open-source video file transcoder or simply a video converter app originally developed by Eric Petit. It is a lightweight application that is also fast and easy to use. It is even capable of converting copy-protection-free BluRay, DVDs. Download Handbrake for Windows is very easy. This cross-platform is also available for Mac and Linux operating systems.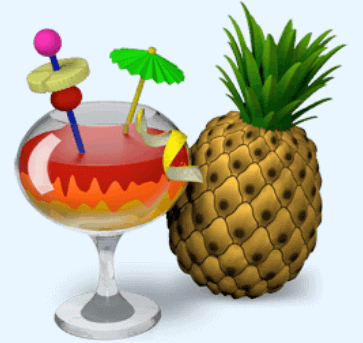 Download HandBrake to convert any videos:
HandBrake is a free and open-source video converting software used to convert almost any type of video format to another. It is one of the best free tools for converting video from nearly any format to a selection of widely supported codecs. The most useful features of this video converter are that it can convert video from nearly any format, it is 100% free, and Open Source software, and besides Windows, it is also available for Mac and Linux operating systems. HandBrake for Windows is available for both Windows 32-bit and 64-bit platforms.
This application was initially developed for the BeOS by Eric Petit in 2003. But shortly, he started porting it to other operating systems like Mac OS, and Linux.
It is very simple software and easy to use that requires only a few clicks to complete the work. It also lets you convert and reduce the size of the video with only a few clicks. One of the main features of this software is that it produces a lossless quality video. It can reduce the size of the output video from 50% to 80% compared to the original video without losing the quality of the output video.
HandBrake System Requirements on Windows:
The level of minimum hardware and software requirements for this software is below. However, it can be run on lower and older hardware than the minimum requirements too.
Software Requirement:
Operating System: The latest version of HandBrake can run on Windows 10, 8, and 7 (64-bit) computers and you can also download the older versions of this software for Windows Vista, XP, and Windows 2000 Operating systems. 
Additionally, it requires Microsoft .NET Runtime 6.0 x64 or later versions to run the app. You can download the .NET Runtime 6.0 x64 here. The VLC media player is also recommended for previewing or playing media files.
Note: The latest version of this app is not available for 32-bit Windows PC. If you have a Windows 32-bit PC, Then you have to download the older version of this software. You can download HandBrake 32-bit here.
Hardware Requirement:
Processor: Intel Core 2 Duo, AMD Athlon X2, or higher

Free Memory:

256 MB for transcoding standard-definition video

1 GB for transcoding high-definition video

2 GB or more for transcoding 4K video

Screen Resolution: 1024×768 or higher

System Storage:

50 MB for the application.

2 GB or more is recommended to process and store new videos.
Technical Description
Name
HandBrake
Developer
The HandBrake Team
Website
handbrake.fr
Version
1.6.1
License
Freeware
OS Support
Windows 11, 10, 7 (32/64-bit)
Size
22 MB (for latest 64-bit)
Category
Multimedia/Video Converter
Rating
Updated on

February 01, 2023
Download

HandBrake

for Windows 11, 10, 8:
Download HandBrake 64-bit, Size: 22 MB
Or
Download for Windows 32-bit, version: 1.0.7, Size: 9.62 MB
Download HandBrake for Windows XP
Using these links, you can download and install HandBrake Video Converter on your Windows 7, 8, 10, and Windows 11 (32-bit and 64-bit) PC very easily. Download HandBrake now for Windows and enjoy easy and smooth video conversion.
Related Software