The Shotcut video editing software is a simple but very powerful and effective video editor that has a smooth interface and a variety of tools and features that a video editing app should have. Shotcut 32-bit for Windows 7, and 10 PC has some major video editing features such as support for most types of video formats including 4K video quality, no import required meaning native timeline editing; Blackmagic Design support for input and preview monitoring, etc.
Shotcut for Windows 7 PC is a completely free video editor which is another best part of this application. Additionally, it is worth mentioning that Shotcut can be run on a low-end PC. It requires very few system resources to run and work.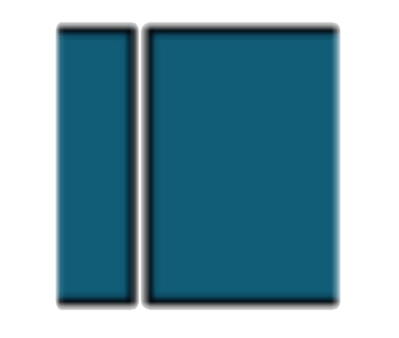 Is Shotcut available for Windows 32-bit PC?
The latest version of Shotcut only supports the 64-bit version of Windows systems. However, you can install Shotcut version 20.09.27 (32-bit) on Windows 32-bit PC as it is the final 32-bit version of this free video editor.
If you are looking for a free video editing application for your Windows PC, Shotcut definitely be a solution for you. Shotcut is an open-source free video editor for Windows operating systems that lets you retouch your video clips to produce great videos. It is a cross-platform software that is available for Linux and Mac operating systems. It is one of the best free video editing software for Windows that allows you to perform various editing tasks such as video editing, adding effects to video, making movies, creating slide shows by importing most image file formats, and much more. You can download Shotcut 32-bit for Windows 7, 8, and 10 PC here.
You can also download some other video editing software such as Filmora 32-bit or Windows Movie Maker for your 32-bt Windows PC.
What is the last version of Shotcut 32-bit?
Version 20.09.27 is the last version of Shotcut for Windows 32-bit PC as well as Mac OS 10.10 and 10.11 and this version was released on 9th September 2020. You cannot install any version newer than v.20.09.27 on any 32-bit Windows PC. The latest version of the program is only available for Windows 64-bit PC.
Technical Details of Shotcut 32-bit:
Name: Shotcut Video Editing Software 32-bit

Developer: Meltytech, LLC.

Website: shotcut.org
Category: Multimedia/Video Editor
Version: 20.09.27 (Old  Version)

Installer Type: Standalone offline installer

OS Support: Windows 10,8, and 7

Size: 80.4 MB
Rate this app:
Shotcut 32-Bit Download for Windows:
Or
Download Shotcut 64-Bit for Windows 7:
Or
Shotcut Latest version for Windows 11, 10:
Or get the best free alternative to Shotcut: Download OpenShot for Windows.
Features of Shotcut Video Editor 32bit:
Cross-platform Video Editor:
Shotcut is a free application that is available for multiple platforms and operating systems from Linux to Windows and Mac OS. It is also available as a portable application.
Supports Multiple Formats:
It supports several videos, audio, and image formats and lets you create a beautiful video or slide show.
Friendly interface
Shotcut 32-bit has a user-friendly interface for editing videos and all the important tools are organized in a such way that users can find them easily. Also, all panels can be aligned to a grid for creating professional-looking video editing software.
Insert media from anywhere
This app lets you import any media files like video, audio, or audio from almost anywhere on your PC or from external devices like a webcam or microphone. You can insert media files directly from your webcam or microphone and use them in your current project. It supports up to 4K resolution for producing high-quality video.
Drag and drop
It allows you to insert media into your projects using the drag-and-drop method. It also supports the copy, paste, and cut options.
Audio mixing
The Audio Mixing feature in Shotcut allows you to select and apply different audio filters like compressor, balance, pitch, fade in fade out, and many others.
Different Video effects
Even Shotcut is simple and a lightweight video editor, but it provides many useful video effects and filters while you edit videos and lets you create an eye-catching video.
No watermark:
Some free video editor (like Filmora free) places a watermark on the output video. But Shotcut does not apply any watermark and you can utilize all the tools without any restriction.
Video Editing Features:
Shotcut 32-bit allows the user to trim on source clip player or timeline with a ripple option.

It has easy-to-use cut, copy, and paste operations.

It lets you append, insert a clip, overwrite, lift, and ripple delete editing on the timeline.

You can hide, mute, and lock track controls.

Multitrack timeline with thumbnails and waveforms.

Shotcut video editor allows unlimited undo and redo for playlist edits including a history view.

Create, play, edit, save, load, encode, and stream MLT XML projects (with auto-save).

Save and load the trimmed clip as an MLT XML file.

Load and play complex MLT XML files as a clip.

Drag-n-drop files from the file manager.

Scrubbing and transport control.

Keyframes for filter parameters.

Detach or unlink audio from the video clip.

Presets for most filters and Export – both supplied and user-created.

Sort the playlist by name or creation/recording date.

Multi-select items in the playlist and timeline
Conclusion:
Overall, Shotcut is a great solution for personal uses, creating YouTube videos, for beginners, and self-learners to learn video editing and producing videos for free. On the other hand, it is the most powerful, lightweight, and features-rich program that can be run on a low-end PC. Therefore, this program is definitely one of the best free Video Editors for a Windows PC. Download Shotcut for Windows 7 and 10 32-bit PC now.
Related Software