What is OBS Studio?
OBS Studio 32-bit for Windows PC is one of the best free and open-source software for live streaming and screen recording. Open Broadcaster Software or simply known as OBS Studio is a free desktop screen recorder and streaming program to capture anything that runs on the computer monitor. It allows you high-quality video and audio recordings. It is also capable of streaming your computer screen. This cross-platform screen recorder Open Broadcaster Software is also available for Mac OS and Linux.
Usage of OBS Studio?
 OBS Studio 32-bit is designed for capturing, recording, compositing, encoding, and streaming video content, very efficiently. It comes with a wide range of features, such as the ability to capture multiple input sources, mix audio and video, and add effects to the stream. Additionally, it allows users to adjust the recording quality and resolution, and to select the output format.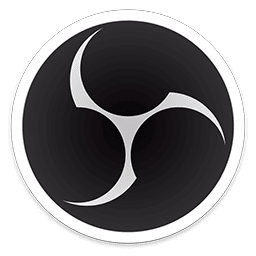 Is OBS Studio 32-bit free?
It is an open-source and 100% free desktop screen-capturing application available for multiple operating systems such as Windows (32/64 bit), Mac OS, and Linux. This free screen recorder also lets you stream your desktop content like presentations, videos, and video games with sound. Free download OBS Studio and start recording and streaming quickly and easily also control your stream on your Windows computer and other supported platforms.
It is equipped with a powerful API, enabling plugins and scripts to provide further customization and functionality according to your needs. You can utilize native plugins for high-performance integrations or scripts written with Lua or Python that interface with existing sources. The latest version OBS Studio download link is listed at the bottom of this page.
If you are very keen on video games and want to stream your live game on YouTube, then OBS Studio is the best screen capture software for you. Unlike most other screen capture software, you don't need to buy a license to use the app. Also, it never applies any watermark to the output videos. 
It supports both streaming and recording in high definition, there is no restriction on the number or length of your compositions. You can live stream on YouTube gaming, you can save the projects so that you can edit them later, or you can save the video on your PC in FLV format. OBS Studio can capture any games running in full-screen mode as it records directly from the graphics card of your PC. It also lets you capture a portion of your PC screen. It can record videos at 60FPS or even higher FPS. That's why this is a popular screen recording software the best and most powerful desktop screen recorder for gamers. 
Technical details of the Application:
Title: Open Broadcaster Software or OBS Studio

Category: Screen Recorder

Language: English

OS Requirements: Windows 10, 8, 7, Vista, XP (32 & 64bit)

License: Open Source/Free

Developer: OBS Project

Website:

obsproject.com

Version: 27.2.4

(Final Release of 32-bit)

Updated on: 29 May 2023
Rate this app:
OBS Studio 32-bit Download for Windows 10, 8, 7:
Download 32-bit version, Size: 102 MB
Or
Download 64-bit version, Size: 117 MB
Or
Or
Download OBS Studio's old version for Windows:
Version: 25.0
Release Date: April 26, 2020
Download 32-bit, Size: 66 MB
Download 64-bit, Size: 70 MB