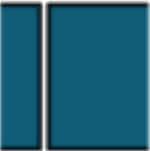 Shotcut is an open-source free video editor for Windows and some other platforms. Due to its powerful features, ease of use, very lightweight size, and cross-platform support nature, Shotcut is very popular among video editors. Here, download Shotcut for Windows 7 (64-bit) PC. Shotcut 22.12.21 is the last version to support Windows 7 and 8 OS.
Shotcut is one of the most lightweight and powerful video editing software for Windows operating systems that you can use for totally free. It allows you to perform various video editing tasks like a pro. Using this program, you can edit your videos in different ways such as cutting, copying, pasting, trimming, cropping, zooming, applying different types of effects, and more. Download Shotcut 22.12.21 (64-bit) for Windows 7 for free.
Shotcut 64-bit for Windows 7 PC supports most types of video formats including 4K video quality. Major features include support for a wide range of formats; no import required meaning native timeline editing; Blackmagic Design support for input and preview monitoring; and resolution support to 4k. If you are looking for a simple but effective video editor that has a smooth interface and a variety of tools, Shotcut free video editor is an excellent option.
Features:
Here are the overall key features of Shotcut  22.12.21 (64-bit):
Friendly Interface: When it comes to the interface, this program has a very simple and friendly interface that lets you navigate the application easily and makes it valuable and accessible for both beginners and experienced video editors.
Lightweight and powerful: Shotcut is a very lightweight video editor that can be run on almost any PC. You can run it on a low-end PC to edit videos without any issues. Additionally, despite being smaller in size, this program is packed with tremendous features that make it powerful and reliable. Download Shotcut for Windows 7 below.
Support Different Formats: Shotcut is capable of supporting hundreds of audio and video formats and codecs. No import is required which means native editing, plus multi-format timelines, resolutions, and frame rates within a project. Frame accurate seeking supported for many video formats. You can even edit 4K resolution videos.
Video effects and filters: Shotcut has a collection of video effects and filters, such as color correction, brightness/contrast adjustments, blur, chroma key (green screen), and more. Users can apply these effects to enhance their videos creatively.
Non-linear editing: It offers non-linear video editing, allowing users to arrange, trim, and edit video clips on a timeline without affecting the source files.
Audio editing: Shotcut includes tools for audio editing, enabling users to adjust volume, add audio filters, remove background noise, and synchronize audio with video.
Transition effects: It offers a range of transition effects to smoothly blend between video clips, including fades, wipes, dissolves, and more.
Keyframes and animation: Shotcut supports keyframes, allowing users to create animations and add movement to video clips or apply effects over time.
Multitrack timeline: It provides a multitrack timeline, enabling users to work with multiple audio and video tracks simultaneously, allowing for more complex editing and layering of media.
Advanced features: Shotcut also offers advanced features like 3D video editing, audio mixing, color grading, and support for external hardware controllers.
Export options: It provides various export options, including exporting to common video formats, device presets, and customizable encoding settings.
Extensibility: Shotcut supports a range of plugins and extensions. You can add different plugins to add additional functionality and features to the software.
Cross-platform: Shotcut is a cross-platform application which means it is available for different operating systems such as Windows, macOS, Linux, etc.
Device and Transport Options: Blackmagic Design SDI and HDMI for input and preview monitoring. Screen, webcam, and audio capture. Network stream playback. Supports resolutions up to 4k and capture from SDI, HDMI, webcam, JACK & Pulse audio, IP stream, X11 screen, and Windows DirectShow devices.
Besides these overall key features mentioned above, the following are the video editing features of the program
It supports popular image formats while editing such as BMP, GIF, JPEG, PNG, SVG, TGA, TIFF, WebP as well as image sequences. You can insert these images in your project.
Native timeline editing feature lets you edit video or audio directly within the editing software's native environment without the need for third-party or external tools
Frame-accurate seeking for many formats
Multi-format timeline: mix and match resolutions and frame rates within a project
It is capable of capturing video and audio from external devices like webcam, mic, etc.
Network stream playback (HTTP, HLS, RTMP, RTSP, MMS, UDP)
Frei0r video generator plugins (e.g. color bars and plasma)
Color, text, noise, and counter generators
EDL (CMX3600 Edit Decision List) export
Export a single frame as an image or video as an image sequence
Support video files with alpha channel – both reading and writing
These are just some of great the features offered by Shotcut, making it a versatile and powerful video editing tool for both beginners and advanced users. Besides these, Shotcut has multiple dockable and undockable panels, including detailed media properties, recent files with search, playlist with thumbnail view, filter panel, history view, encoding panel, jobs queue, and melted server and playlist. It also supports the drag-and-drop of assets from the file manager.
Technical Details:
Name: Shotcut 22.12.21 (64-bit)
Developer: Meltytech, LLC.
Website: shotcut.org
Category: Multimedia/Video Editor
Version: 22.12.21
Installer Type: Standalone offline installer
OS Support: Windows 7, 8, 10, and 11 (64-bit)
Download Shotcut for Windows 7 64-bit PC:
Click the below link to get the program, Size: 99 MB
Or Download Shotcut 32-bit for Windows 7, 10:
Size: 80 MB
Or
Download Shotcut for Windows 11, 10 (Latest version)
Frequently Asked Questions:
Is Shotcut actually free?
Yes, Shotcut is an open-source video editor that you can use for free for both personal and commercial use. You don't have to purchase or register this program to use it.
Which is better OpenShot or Shotcut?
Shotcut and OpenShot are both free and open-source video editors and have many similarities in terms of video editing. But Shotcut is more powerful than OpenShot and has some advanced features like creating 4K quality video, hardware encoding, color correction, non-linear editing, etc.
Is Shotcut easy to use?
the Shotcut video editor is easy to use and can be used by both beginners and experienced users. Although it may not be as simple to get started with Shotcut as with other free video editors, it should only take users around an hour to learn how to create a basic video and apply effects. Plus, there are plenty of video tutorials available online that can help you learn its features. Download Shotcut for Windows 7 (64-bit) PC now.
Does shotcut put watermarks on videos?
No, Shotcut does not put any watermarks on exported videos. You can freely create and produce videos using this program without worrying about watermarks or trademarks.
Conclusion:
Shotcut is a great video editing software for those who want a reliable free video editor; it is powerful, lightweight and free of clutter, making it an ideal choice for all types of users. It comes with many essential video editing features that allow you to edit and create your videos effortlessly. For Windows PC, Shotcut 22.12 is the last supported version. Any version released after this would not work on Windows 7 64-bit PC. Download Shotcut video editor 64-bit for Windows 7 for free.
Related Software