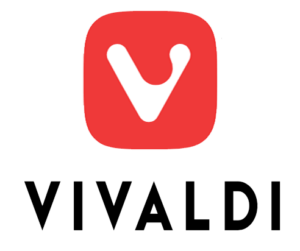 Did you know that the latest Vivaldi has dropped support for Windows 7 and 8.1? This means that the new Vivaldi browser is available for Windows 7 and 8 PCs. If you need to download Vivaldi browser for Windows 7, keep reading this to know how to download Vivaldi Browser for Windows 7 PC.
Vivaldi is a privacy-focused web browser specifically designed for Windows PCs, providing a feature aimed at keeping users safe and secure online. With a built-in tracker and ad-blocker, Vivaldi protects your device and data from unwanted third-party access as you browse the web at lightning-fast speeds. Developed using Chromium source code, Vivaldi has a sleek, modern interface that is similar to the Opera browser, making it easy to use and customize. Its minimalist design allows you to focus on what matters – the content of the web page.
So why the wait? Download Vivaldi Browser for Windows 7 PC today and get a fast, feature-rich, and secure browsing experience for free. With Vivaldi, you are in control.
Vivaldi Browser for Windows 7:
Vivaldi is built using the open-source Chromium browser engine, which helps this browser to access a wide range of browser extensions and can support many of the same web technologies as other popular browsers. However, Vivaldi also has some unique features, such as the ability to group tabs and save tab sessions for later use. But Vivaldi isn't just another web browser – it has a range of built-in features that set it apart from the competition. From note-taking to screen captures, image features, and more, Vivaldi gives you everything you need to browse the web efficiently and effectively.
Vivaldi Technologies has already announced back in 2022, that it would follow Chromium, the source of the browser. Therefore, after version 5.6, Vivaldi does not support Windows 7 and 8 operating systems anymore. So remember that from Vivaldi version 5.7, it will not run on Windows 7 PC. The last supported version of the browser by Windows 7 and 8.1 was Vivaldi 5.6. So if you are a Windows 7 or 8 user,  then you need to know that Vivaldi 5.7 and later versions will not support your PC anymore. So If you want to download the most updated version of the Vivaldi browser for Windows 7 PC, then you have to download Vivaldi version 5.6.2867.62.
You can download Vivaldi for Windows 7 below. Before downloading the browser, let's see the technical specifications of the application:
Technical Details:
Name: Vivaldi Browser for Windows 7
Developer/website: Vivaldi Technologies™

OS Supports: Windows Windows 7, 8, and Windows 8.1 (32/64-bit)


License: Freeware




Category: Web Browser

Version: 5.6.2867.62 (old version)
Ratings:
Added on: 21 February 2023
Download Vivaldi for Windows 7, 8 PC:
Use the below links to download Vivaldi as per your requirement:
Download 64-bit Version; (Size: 86.8 MB)
Download 32-bit Version; (Size: 82.0 MB)
Or
Download Vivaldi

for

Windows 11, 10:
If you want to run the Vivaldi browser on the latest Windows versions such as Windows 11 or 10, then you can get the new updated version of Vivaldi using the link below
Or
Vivaldi

for

Windows XP computers:
Except for the new modern Windows versions, Vivaldi is also available for the old Windows XP. To know how you can download and install Vivaldi on Windows XP, visit the link below:
Key features of Vivaldi:
Vivaldi is a cross-platform browser. Vivaldi is available for Windows, macOS, and Linux operating systems, and can be downloaded for free from the Vivaldi website. It is important to note that the installation of software from the internet can pose a risk to your computer's security. Therefore, it is recommended to download and install software only from trusted sources and to ensure that your system has proper security measures in place before installation.
Customization is easier on Vivaldi Browser. One of the key features of Vivaldi is its highly customizable interface, which allows users to rearrange tabs, toolbars, and menus to suit their needs. It also includes various features that are designed to improve browsing efficiency and productivity, such as the ability to take notes, create screenshots, and quickly search for content on the web.
Tab management gives you full control of how you group and display browser tabs in this browser. It lets you group a lot of tabs and open tabs in Tab Stacks to declutter and stay organized. The browser's Window Panel gives you a tree-style overview of tabs and allows you to search and manage your tabs right from the sidebar.
Mouse & Keyboard Shortcuts feature lets you search through open tabs, history, bookmarks, settings, etc using one single keyboard shortcut of Quick Command.
Due to the use of Chromium codes to develop this browser, it supports browser extensions that are made for Google Chrome. You can install any extensions or themes on this web browser directly from the Chrome Web Store. To add an extension to Vivaldi from Chrome Web Store, Just press "Ctrl, Shift, E (Ctrl+Shift+E)" together on your keyboard and then click on the Chrome Web Store link and find your required Extensions.
In addition, Vivaldi allows users to customize various privacy settings, including blocking third-party cookies, disabling webRTC, and clearing data on exit. It also provides end-to-end encryption for syncing user data between devices.
Now download Vivaldi 5.6 for Windows 7 PC and install it as a new browser on your PC or update your old Vivaldi browser on Windows 7, 8 PC to its last supported version.
Other Software for Windows 7