It's no wonder why Google Chrome is one of the most popular and secure internet browsers for Windows computers. The user-friendly interface, lightning-fast browsing speed, powerful features, and built-in security measures help it earn its reputation as a top choice for web browsing and have made it the most reliable internet browser for PCs.
Google Chrome 109.0 for Windows 7 and 8:
Windows 7 was one of the most popular operating systems developed by Microsoft. It has been running billions of PCs for over a decade. Although Microsoft officially ended support for Windows 7 on January 14, 2020, many people are still using it today. However, in January 2023, Microsoft also stopped support for Windows 7 ESU and Windows 8.1 expansion.
With this last support in mind, Google has also discontinued Chrome support for Windows 7 and Windows 8/8.1 after Google Chrome version 109.0. So Google Chrome 109.0 is the last supported version of Chrome browser by Windows 7 and 8 and after version 109.0 Chrome browser doesn't work on Windows 7 and Windows 8 PCs.
If you are still using Windows 7 or Windows 8, and want to install the latest Google Chrome on it, you have to download and install Chrome 109.0 for Windows 7, 8. You can download Google Chrome for Windows 7 PC here. Download Chome 109.0 for Windows 7, 8, and 8.1 (32-bit and 64-bit) PC. If you are using Windows 7, then you also need to install Windows 7 Service Pack 1 (SP1) to run Chrome browser version 109.0. 
However, it is highly recommended that you upgrade your operating system to a newer version of Windows, such as Windows 10 or later, to ensure that you are working in a secure and supported environment.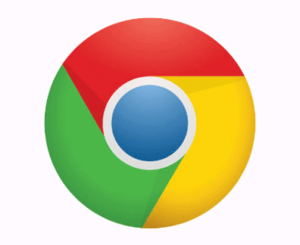 Google Chrome Features:
Google Chrome is the fastest and one of the most secure internet browsers available for almost all operating systems. It has a clean and very user-friendly interface, that makes the browser easy to use. Although the Chrome browser has a very simple interface, it is one of the most powerful web browsers capable of handling all types of web applications and online tasks.
Apart from the web browsing task, the Chrome browser has several other hidden features too. You can also use the Chrome browser as a media player to play or view media files like (images, audio, and video) and it is also capable of reading PDF files. Google Chrome lets you customize it according to your requirements. You can access the setting options by clicking the three vertical dots, available in the top right corner. 
Privacy and security are some of the main reasons for using Google Chrome across the world by millions of people. Google Chrome has a unique feature called Incognito mode. Incognito mode allows you to browse privately by disabling history recording, removing tracking cookies on exiting the window, etc. (learn how to use Incognito Mode in Chrome). You can also customize the regular browsing privacy preferences of your Chrome browser. Google has some in-built security features too. Chrome browser provides Safe Browsing technology. It is built-in with malware and phishing protection that warns you if you try to visit a website suspected of containing malicious software/activity.
[Popular Software for Windows]

Key Features of Google Chrome for Windows 7, 8:
Google Chrome has a simple, easy-to-use user-friendly interface.
It is one of the faster web browsers, that loads web pages faster than other modern web browsers.
Chrome Browser provides multi-tabbed browsing features to view more than one web page in one window.
It has built-in phishing and malware protection to protect your PC
It offers a private browsing window, namely the Incognito window for privacy protection.
Chrome browser easily syncs user data like bookmarks, settings, and extensions on multiple computers using your Google Account.
The Highlight and Search feature allows you to sentence directly without typing the word in the search bar. 
Google Chrome for Windows 7 provides an Offline Installer package or a standalone installer to install the Chrome browser on a PC. You can use the offline package to install the Chrome browser on any computer that supports the Chrome web browser. 
One of the key features of Chrome is its extension ecosystem, which allows users to customize their browsing experience with a wide variety of add-ons, such as ad blockers, password managers, and productivity tools.
You can search for any content on the web or go to a website directly through the search bar or also known as Omnibox at the top. 
It is easily customizable. You can select and apply any themes from the Chrome Web Store on your Chrome browser to make it beautiful.
Technical details of Google Chrome 109.0:
Name: Google Chrome 109.0 for Windows 7/8 

Developer Google

Category: Web Browser

License: Freeware

Operating systems: Windows 8.1 (32-bit and 64-bit), 8 (32-bit and 64-bit), and 7 SP1 (32-bit and 64-bit)
Version: 109.0
[Note that you are agreeing to the Google Terms of Service and Chrome and Chrome OS Additional Terms of Service by downloading Google Chrome Offline Installers]
Google Chrome Other Operating Systems:
Get Google Chrome for Windows XP.
Or Chrome DMG Installer for Mac OS x
Using the link listed above, you can download the Latest Google Chrome for Windows 7 and Windows 8 (32-bit and 64-bit) computers. These are official installers of Chrome, which means, these are completely safe and secure for your PC. Download Chrome 109.0 for Windows 7 and 8 PC; 100% safe and secure official installers.
Related Software