HandBrake for Windows XP:
HandBrake download for Windows XP is one of the best free video transcoder applications available for Windows XP and several other operating systems. It is an open-source free video converter that can convert almost all types of video file formats. One of the main features of HandBrake software is that it produces a lossless quality video. Using HandBrake best settings, you can reduce the size of the output video from 50% to 80% compared to the original video without losing the quality of the output video.
Download HandBrake 0.9.9 for Windows XP computers now. The links to get HandBrake for Windows XP 32-bit and 64-bit computers are listed on this page.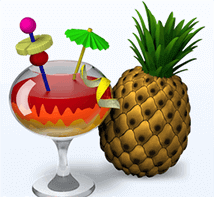 Windows XP is one of the oldest versions of Microsoft, which does not support the latest version of the HandBrake video transcoder. Either you can say that the new HandBrake is not compatible with Windows XP. Therefore, you need to download the old version of HandBrake that is compatible with XP. The most recent version of HandBrake that supports Windows XP is HandBrake 0.9.9. Download version 0.9.9 of HandBrake for Windows XP 32-bit and 64-bit from its official website using the links listed below.
HandBrake is an open-source video file transcoder or simply a video converter app originally developed by Eric Petit. It is a lightweight application that is also fast and easy to use. It is even capable of converting copy-protection-free BluRay, DVDs. This cross-platform is also available for Mac and Linux operating systems. Download Handbrake 32 bit and 64 bit here.
[Related Articles:]
Best Software for Windows XP That You Can Still Use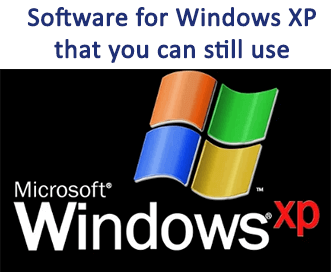 This application was initially developed for the BeOS by Eric Petit in 2003. But shortly, he started to porting it to other operating systems like Windows, Mac OS, and Linux.HandBrake is an easy-to-use app that requires only a few clicks to complete the conversion process. You can also use it to reduce the size of a video with only a few clicks.
HandBrake System Requirements on Windows XP:
The level of minimum hardware and software requirements for this software is below. However, it can be run on lower and older hardware than the minimum requirements too.
Software Requirement:
Operating System: Windows XP (32-bit and 64-bit).
Additionally, it requires Microsoft .NET Framework 4.7 or later versions to run the app. You can download the .NET Framework 4.7 here. The VLC media player is also recommended for previewing or playing media files.
Note: There is a new and updated version of this app is available for Windows 10, 8, and 7 PC. You can download the HandBrake latest version here. Download
Software Technical Details:

Name: HandBrake

Publisher Website: handbrake.fr
Category: Multimedia/Video Converter
Size: 13 MB
OS Supported: Windows XP, Vista (64 and 32-bit)
Version: 0.9.9
Download HandBrake for Windows XP:
Download for Windows XP 32-bit, Size: 13.2 MB
Download for Windows XP 64-bit, Size: 13.6 MB
Get HandBrake's latest version for Windows 11, 10, and 7 PC
Or see this video to learn how to compress a 1GB file to just 99MB with HandBrake:
How to install HandBrake on Windows XP:
After downloading, HandBrake for Windows XP, you can easily install it on your PC. First, download HandBrake 0.9.9 using the above official link. Then open the download folder and search for the setup file namely HandBrake-0.9.9-1_….exe. Now double-click on that HandBrake setup file and click yes to allow it to install the program.
Then click Next and then click the "I Agree" option to accept the terms and conditions of the program. After that, click "Install". the program will be installed in a minute, and then click finish. Done. Now Download the old version of HandBrake for Windows XP and convert any videos easily and for free.
Other Programs for Windows XP