Google Chrome for Windows XP is yet another most used web browsers on all types of computers and Android smartphones. It is considered the most secure web browser for PC and other platforms and it is also a faster web browser that loads websites more quickly than any other browser.
Google Chrome for Windows XP:
If you want to install the latest version of the Google Chrome web browser on your old computer which runs on the Windows XP operating system then you are out of luck. Because, as said above, Google Chrome 49.0 is the final version for Windows XP. So you can download Chrome 49 for Windows XP as the last updated release.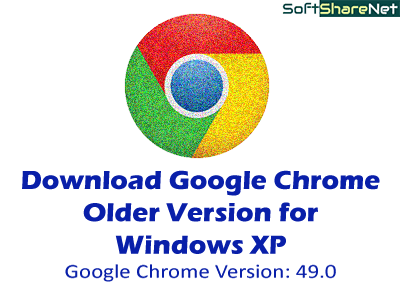 Google Chrome browser for the Windows XP operating system download link is here. The Windows XP computer supports Chrome 49 and earlier versions of the Chrome browser. It doesn't support the other versions of the Google Chrome browser released after v49.0. The last supported version of Google Chrome by Windows XP is version 49.0. You can download Google Chrome for Windows XP 32-bit and 64-bit computers here. It is also the final version of Chrome for Windows Vista. This is a Google Chrome offline installer version 49.0 for Windows XP and after download, you can use this installer to install the browser on any Windows XP or Vista PC.
[Related: 20 Best Software for Windows XP That You Can Still Use]
Internet Explorer (IE) is the built-in browser in Windows XP OS and the last supported version of Internet Explorer for Windows XP is version 8. Both Internet Explorer 8 and Google Chrome 49 are the old web browser, but Google Chrome 49 is newer than IE 8 and is it much more modern than IE 8. Since both browsers are outdated, Chrome 49 has the latest features compared to Internet Explorer 8. Therefore, it is a better idea to install and use the Chrome browser instead of Internet Explorer on Windows XP. 
[Related Software]
Best Software for Windows XP That You Can Still Use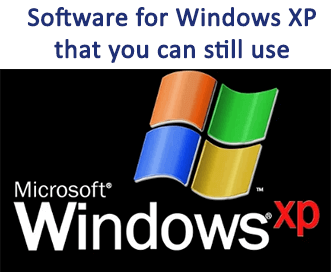 Mozilla Firefox 52 for Windows XP
Google Chrome 49.0 Features:
It has a simple and friendly interface and is easy to use.
Loads web pages faster than other web browsers.
It provides multi-tabbed browsing to open multiple tabs.
It has malware and phishing protection features.
Incognito mode browsing for privacy protection.
Syncs user data across multiple devices using a google account.
The chrome browser is very easy to customize with different themes and extensions.
It supports many external plug-ins.
It has a private browsing window called incognito browsing mode.
Technical Details of Google Chrome 49:
Name: Google Chrome

Developer: Google
Category: Web browser
Version: 49.0

Installer Type: Standalone offline installer

OS Supports: Windows XP and Vista
Release Date: March 03, 2016
Rate this item:
Download Google Chrome for Windows XP:
Google Chrome for Windows XP 32 Bit, Size: 41.10
Or
Google Chrome for Windows XP 64 Bit, Size: 47.15
Other Software for Windows XP