If you want to use a fast and secure web browser on your Windows XP computer, Mozilla Firefox 52.9.0 is the best modern internet browser for the old Windows XP and Vista operating systems. Because Firefox version 52.9.0 ESR 64-bit is the last version of Mozilla Firefox that fully supports Windows XP 64-bit PC. You can download Firefox 52 64-bit offline installer for Windows XP and Vista computers here.
Why do we need Firefox 52.9.0 ESR?
Firefox 52.9.0 ESR is the last release of Mozilla Firefox that supports Windows XP and Vista. Windows XP and Vista do not support the latest versions of the Firefox web browser and many other new utility applications as these OS have become quite older. If you want to install Mozilla Firefox on an XP computer, then you need to download and use the last supported edition of the browser, i.e. edition 52.9.0esr. 
If you look into the list of web browsers, which are still supported by Windows XP, Mozilla Firefox 52.9.0esr is the least older web browser which was released in June 2018. For Example, the last supported version of Google Chrome by Windows XP is version 49.0, which was released on March 03, 2016. That means Firefox 52.0.1 has more recent features and security updates compared to Google Chrome 49.0. Therefore, downloading and using Firefox on Windows XP is a better option. Get Mozilla Firefox old version 64-bit here.
[Related Articles:]
20 Software for Windows XP That You Can Still Use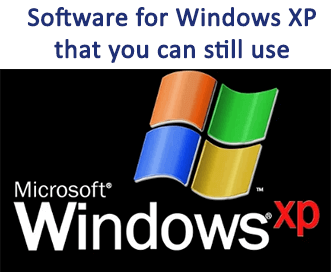 Mozilla Firefox is one of the fast, secure, and powerful open-source cross-platform web browsers which is developed by the Mozilla Foundation. Firefox is also available for different operating systems like Mac OS, Linux, Android, etc. You can also download Mozilla Firefox for other operating systems here on SoftShareNet.
[Related Software]
Opera Browser 36 for Windows XP
Technical details:
Name: Mozilla Firefox
Developer: Mozilla Foundation
Category: Web browser
Language: English
License: Open Source
Version: 52.9.0 ESR
Release date: 25 June 2018
OS Support: Windows XP/ Windows  Vista 64 Bit (x64) platform
Download Firefox 52 For Windows XP, Vista:
Mozilla Firefox (old version) 64-bit, Size: 44.45 MB: 
Mozilla Firefox (old version) 32-bit, Size: 43.27 MB: 
Or
Download Firefox Latest Release for Windows 11, 10, and 7
Conclusion:
Mozilla Firefox has several essential features like modern security protection, tabbed browsing, spell checking, private browsing, incremental find, live bookmarking, Smart Bookmarks, pre-loaded download manager,  etc, and therefore Mozilla Firefox is considered one of the best web browsers. You can download Firefox version 52.9.0 for your old PC using the above download button.
Related Apps for Windows XP