Even after not receiving the updates for several years, Windows XP still remains a favorite for some users and there are still several Windows XP users out there. Or sometimes, you are required to run an old application or to play your favorite old game that is not supported by the latest Windows versions. We all know that XP OS is one of the oldest versions of the Microsoft Windows operating system, developed almost 18 years ago. After XP, Microsoft released several new and upgraded versions of Windows, and Windows XP has now become an obsolete version.
If you are one of them who still need to use your old Windows XP for any purpose, you need to make sure that you use the most modern versions of the software possible that support your old PC and operating system. In this article, we are going to write about some of the best free software for Windows XP, which are still very useful today. We will also share the download links of that software for Windows XP.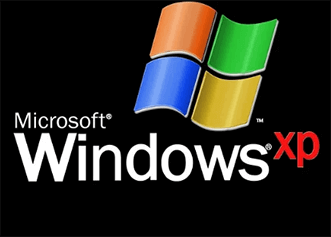 Best

software for 

Windows XP that still works:
There are several such software for Windows XP available, but we will discuss some very essential free software for Windows XP, which helps you to make your PC more productive and also boost its performance. Here is a list of some best software for Windows XP computers that are available for your old PC.
Windows XP Service Pack 3 (SP 3)
What is a Windows service pack?
A Windows service pack is a set of updates, bug fixes, and security patches for Windows operating systems. Windows developers often release new updates and fixes which are small installation files. But a service pack is a single installer that contains all the previously released updates along with some new updates. Service Pack makes a computer more compatible with new software, provides new security, and also fixes previous bugs. The Windows XP Service Pack 3 (XP SP 3) is the last update by Microsoft released for Windows XP on 21 April 2008.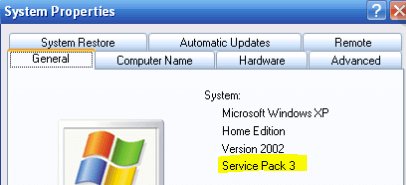 Almost all the latest software that supports Windows XP requires Windows XP Service Pack 3 to be installed on an XP PC to run the software. It is an important update and software for this old Windows OS. If your old computer does not have Service Pack 3 installed, you can download it using the below link.
Windows XP Service Pack 3 Download
An Antivirus program is the first and the most essential piece of application required for your PC. It protects your computer from dangerous programs, malware, virus, hackers, etc. But, when it comes to Windows XP, an Antivirus program is more important. Because Windows XP does not have any recent security updates available and therefore a good antivirus program can provide the necessary security protections. Installing antivirus software on your old PC is strongly recommended.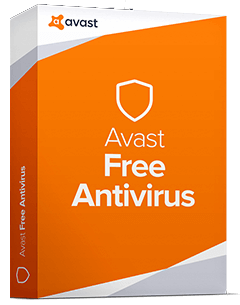 There are several paid and free antivirus available. If you want to use a free PC security application, Avast Antivirus Free may be a better option. Avast Antivirus Free is one of the most popular freeware security applications and it is still compatible with Windows XP. It has several essential features like powerful virus protection, antispyware, scheduled scanning, email and link scanners, automatic updates, and much more.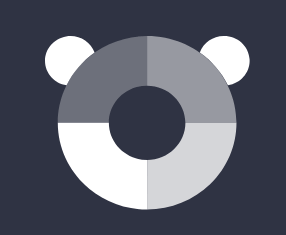 Panda Antivirus is another best free antivirus software that still supports XP. It is a cloud-based antivirus that runs from its cloud server. It loads the antivirus workloads on a cloud-based server rather than loading the entire security program on your PC. Panda Security is still offering updates and support for all its customers who use Windows XP computers.  It is another best free Software for Windows XP.
Just remember that you need only one antivirus program for one computer. Never install two antivirus apps same time in the hope of getting more protection.
Malwarebytes Free Antimalware: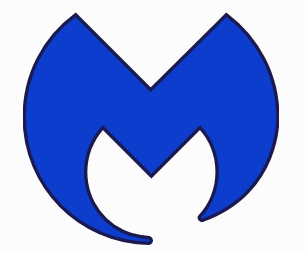 Malwarebytes' free version provides some extra protection against malware. It can find and eliminate existing malware from your PC that your antivirus is not even getting. You can use Malwarebytes free along with other antivirus programs. It is also compatible with Windows XP. [Read how to install Malwarebytes free version].
A web browser is another most important software for Windows XP computers. The web browser is the application through which you surf the internet. There are several browsers available for Windows XP. But popular browsers such as Google Chrome, and Firefox have already stopped support for Windows XP. But you can still use these if you want to use their older versions. There are only a few web browsers available that still have support. Here are the compatible web browser for XP operating systems. Let's see the web browser supported by Windows XP.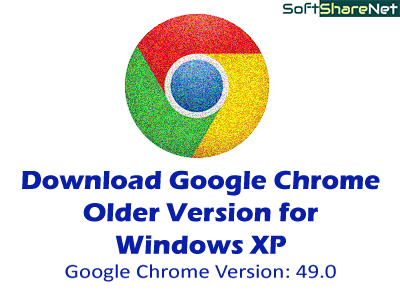 Even Google Chrome is the most popular browser for Windows PC. It offers a simple and friendly interface with sophisticated modern technology to make the web faster, safer, and easier. But your old PC can not run the latest version of the Chrome browser.
The last version of Google Chrome available for Windows XP is version 49.0 and it stopped getting updates and support after April 2016. Even though it is an outdated browser, it still runs on Windows XP smoothly and it can handle almost all types of modern web pages and applications. But, you can not use the newest features and security updates on Chrome 49 which are available for the newer version of Google Chrome.
Download Google Chrome 49.0 here:
The Firefox web browser by Mozilla is another web browser that you can install on your Windows XP computer. But like Google Chrome, Firefox's latest version is also not compatible with XP operating system. The most recent version of Firefox that supports Windows XP is 52.0, which was released in March 2017. That means, it is an outdated browser too. But Firefox 52.0 can do anything that a modern browser can do.
Download Firefox 52.0 32-bit and 64-bit using the below link.
Opera is one of the popular web browsers for Windows PC, and android mobile phones and is also available for other operating systems like Mac OS, Linux, etc. The Opera browser is safe, and secure, and also provides faster internet browsing. It has a very simple and user-friendly interface and also provides a very smooth web browsing experience.
The most recent supported version of Opera for Windows XP and Vista is Opera 36.0. You can download the standalone installer setup of the Opera older version for XP PC by clicking the download button listed below.
An Office Suite is another most used and important application for our PC and required software for Windows XP too. Several essential works like typing, creating company bills, preparing presentations, etc are done through an Office Package. We all know that Microsoft Office is one of the most used office suites on desktop platforms. The latest version of MS Office that works with Windows XP is Office 2010 32-bit. But MS Office is not a free application. If you want some of the best free alternatives to Microsoft Office, here are some for your old Windows XP PC.

Open Office is a very popular and feature-rich free Office Suite Package that still supports Windows XP and also other modern versions of Windows OS. That means you can still install the latest version for OpenOffice on your old computer which runs on Windows XP.
The Apache OpenOffice mainly contains six different programs. Writer, Calc, Impress, Draw, Base, and Math. Every program has different uses, such the Writer is a word processor that can use for anything from writing a quick letter to producing an entire book, and on the other hand, the Calc is a powerful spreadsheet program that includes all the features and tools you need to calculate, analyze, and present your data in numerical reports or sizzling graphics. The Impress is used to create beautiful multimedia presentations easily. Base lets you create and modify tables, forms, queries, reports, etc. It can also open .docx files. Download this office software for Windows XP.
Download Apache OpenOffice Free:

LibreOffice is another open-source free office suite. It is a feature-packed full office package that helps you unleash and improve your creativity and productivity for free. It has a clean and simple interface and it provides several essential tools and options to help you achieve your requirements in the office or at home. It includes several useful applications that make LibreOffice the most powerful and popular Open-Source office suite. The last supported version of LibreOffice for Windows XP is version 5.4.
LibreOffice is very similar to the Microsoft Office Suite and can be used as a full substitute for the Microsoft Office program. Most importantly, LibreOffice can open, edit, and save almost all types of Office file formats, including the new 2007/2010 versions. Additionally, it also allows you to save your documents in any office format, including PDF format.
File Archiver/ File Compression:
A file archiver lets you create a zipped archive of any documents or files. It is another must-have software for Windows XP. It combines several files together into one archive file also called a Zip file. A file archiver or archiver manager is also capable of unzipping or decompressing an archive file. Among the various archive file manager, we have brought two of the most common and popular file archivers which still support Windows XP and these apps can handle any type of archive on your old PC very easily.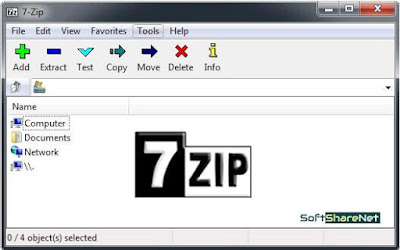 7-Zip is one of the most popular open-source file archivers for Windows that provides a very reliable file compression process and also can unzip various file (archive) types. It supports all Windows operating systems like Windows 11, 10, 7, Vista, Windows XP, and the previous Windows versions. you can use 7-Zip for both personal and commercial purposes for free. This lightweight file archiver has a simple and friendly interface and provides a very high file compression ratio. It is powerful enough to compress 1000 MB files into just 20 MB or less.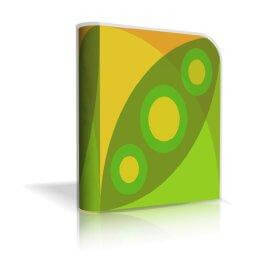 PeaZip is a cross-platform open-source file archiver program that also supports the Windows XP operating system. Even though it is not popular as 7-Zip, it has several unique features. PeaZip can create several archive formats including 7Z, ARC, BZ2, GZ, PEA, SFX, TAR, WIM, XZ, ZIP, etc and it can extract more than 180 types of archive formats.
Apart from being a file archiver, it also can be used as a file manager app. It is one of the best free substitutes for WinRAR and Winzip file compression programs. PeaZip is capable of handling all the most popular archive formats and also supports a wide array of advanced file and archive management features, such as searching, bookmarking, thumbnail viewer, finding duplicate files, secure deletion, and calculation of hash and checksum values, archiving files, etc.
A PDF Reader allows you to read and manage PDF file formats. The PDF or Portable Document Format is one of the most popular document formats created by Adobe. Using a PDF reader application, you can view, and print any PDF file. Some PDF reader lets you edit PDF files too. Here is some best free PDF reader software for Windows XP.
The Foxit Reader is a comprehensive PDF reader for Windows PC and also a must-have software for Windows XP. This free PDF reader also lets you create standard-compliant PDFs that are compatible with other PDF products. Also, it integrates with Microsoft Word, PowerPoint, and Excel to allow you to convert any document, excel sheet, or PowerPoint presentation
Get Foxit Reader for Windows XP:
Adobe Acrobat Reader DC 11:
Adobe Reader is the most popular PDF reader app for desktop platforms. It is a free application for viewing, printing, and commenting on PDF documents. It is capable of interacting with virtually any type of PDF file and also provides the global standard PDF reading features. The current version of Adobe Reader is not compatible with Windows XP. the most recent compatible version of adobe reader for Windows XP is version 11.
Download Adobe Reader for Windows XP.
Sumatra PDF: Smallest PDF reader
If you want a small and lightweight PDF viewer for your old PC, then the Sumatra PDF is the best lightweight PDF reader for Windows computers. It is a Free PDF reading software that runs on almost all Windows Operating systems. You can also use this app to read ePub, MOBI, CHM, XPS, DjVu, CBZ, and CBR file formats on Windows PC. Using this app, you can view PDF, print PDF files, search, rotate, zoom in, zoom out, go to the first page, go to the last page, flip a page in book mode, enter full-screen mode, presentation mode, etc.
Download Sumatra PDF 2 installer setup free for Windows XP PC from its official website.
Sumatra PDF download for XP Operating Syatem
The followings are the other most essential software for Windows XP operating categorized as multimedia software. These applications help you to do your multimedia-related tasks very easily and instantly.
The GNU Image Manipulation Program or simply known as GIMP is an open-source photo editing software Windows operating system. It is one of the most powerful and feature-rich free graphics editing software in the world and is also considered the best free alternative to the Adobe Photoshop program. GIMP has a lot of advanced features to help users like graphic designers, photographers, or illustrators to create and edit and convert images according to their requirements. Sadly, the latest GIMP is not compatible with Windows XP, and therefore, you can download version 2.8 using the link below.
IrfanView is a fast, simple, and compact image viewer and converter application for Windows PC. It has several more features than the inbuilt image viewer software on Windows XP. It is a compact-sized powerful image viewer that supports most graphics formats including PSD, and PDF. This free innovative and powerful graphic viewer for Windows has a collection of tools to crop an image, rotate, change the format, and size, change color range, optimize the colors of images, etc, and also includes a simple image editor that allows drawing, adding text, etc. IrfanView is 100% free for personal use and it is fully compatible with Windows XP.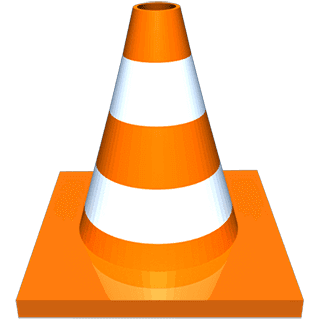 The media player lets you play different media files like audio, video, etc on your PC. We use it to play videos, songs, movies, and recordings,  for different purposes. The inbuilt media player of Windows XP is not capable of playing all media formats and it is not so customizable. The modern audio and video formats are not compatible with Windows Media Player 11. If you want to use a modern media player app on your PC, the VLC is one of the most compatible media player applications for Windows XP. You can install the latest version VLC media player (VLC 3.0.10) on your outdated PC.
VLC is a lightweight application that capable of playing almost all media files. Also, it supports external plug-ins that make it more powerful.
Convert is a very small free unit converter software for Windows XP. It can convert all the most popular units of measure instantly. It is a very lightweight application. The setup file of Convert is only 153 kb in size. You can consider the Convert app as one of the most useful small software for XP PC. It is fully compatible with Windows XP.
Ccleaner System Optimizer: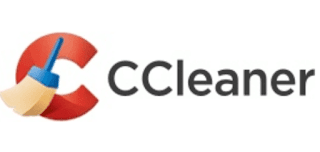 Ccleaner is easy to use freeware system optimization and cleaning tool for Windows computers, which makes your PC faster and more workable. It helps Windows to run faster by finding and removing all the unnecessary and unused files, temporary files, and broken shortcuts from your computer, and also frees up hard disk space.
Developer tools and runtime components:
Besides the software mentioned above, there are several other software for Windows XP available that makes your old computer more capable of running different other software. Some applications require different other components to run on a PC. Some most required runtime components of a PC are DirectX, .NET Framework, and Visual C++ components, etc.
Download this developer software for Windows XP:
Related Articles