Google Chrome for Android is the most used web browser on the Android platform. It is one of the most powerful web browsers that you can use for any type of web and internet-related activities. Download Google Chrome APK latest version for Android mobile and tablets for free.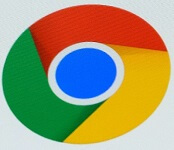 Why Do You Need Google Chrome APK?
We always spend hours in the world of the Internet through our web browsers. Also, we do lots of work like financial transactions, banking, online shopping, and sending and receiving messages only through the web browser. Therefore, our browser should be easy to use, reliable, and secure.
If you want all these features in a web browser, then Google Chrome is the best choice for your Android phone. It's a safe, simple, and advanced web browser for smartphones. It is one of the most bug-free browsers, as Google always provides new updates and security features for Chrome browsers to patch any security holes and bugs. The latest Google Chrome APK lets you install this secure browser on any device that runs Android operating system.
Is Google Chrome for Android Easy to Use?
This is an easy-to-use, reliable, and secure application and you can use it for online financial transactions, banking, online shopping, sending and receiving messages, chatting with friends and family, browsing any content on the web browser, watching videos, listening to music, and many more.
Features:
The new Google Chrome for Android provides you with more security and some other essential features to give you a smooth and sophisticated web browsing experience. It includes several interesting features, such as incognito browsing mode for browsing the web privately, searching and browsing from Omnibox, faster page loading with accelerated mobile page support, etc. Here are the top features of Chrome browser for Android Mobile:
Safe Browsing: Chrome helps protect you from known malicious websites with its Safe Browsing feature.
Voice Search: Google Chrome on Android mobile, lets you use voice search to quickly search the web by speaking your query.
Voice Input: Apart from voice search, you can also use voice input to fill out forms and enter text.
Incognito Mode: The Incognito Mode or private browsing mode is a privacy-friendly and secure search and browse mode in Chrome. This private browsing mode lets you surf the web without saving your browsing history or any other activity log.
Tab Management: Easily open, close, and switch between multiple tabs. You can also group tabs for improved organization.
Built-In Translation: Google Chrome on Android can translate web pages to your preferred language.
Data Saver: An optional feature that reduces data usage while browsing, making it ideal for users on limited data plans.
Find in Page: Search for specific words or phrases within a webpage.
Customization: You can personalize Chrome by changing the default search engine, homepage, and more.
Touch to Search: Highlight a word or phrase on a webpage, and Chrome will provide a quick search option.
Password Manager: Save and autofill passwords for your favorite websites securely.
Accessibility Features: Chrome includes various accessibility options, such as text-to-speech, screen readers, and simplified views for web pages.
QR Code Scanner: You can use Chrome browser for Android to scan QR codes, which might contain website URLs or other information.
Technical Details

| | |
| --- | --- |
| Name | com.android.chrome.apk |
| Developer |  Google |
| Version |  119.0 |
| License |  Freeware |
| OS Support |  Android |
| Size |  131 MB |
| Category |  Web browser/APK |
| Language |  English |
| Updated on |  4 December 2023 |
| Related | Opera Mini |
Download Google Chrome for Android (APK):
Download the APK for Android using the link below:
You can also get it from Google Play Store.
Or Get Google Chrome for Windows 11, 10 PC
Why Google Chrome is So Popular?
As the name suggests, Google Chrome is developed by internet giant Google. It is designed to provide users with many features like a smoother web browsing experience, powerful tools and features, a simple and friendly interface, faster page loading, and its desktop version as well.
The Chrome browser provides a powerful internet search system with the Google search engine, built-in security protection to eliminate malicious URLs and files, data syncing, tabbed browsing layout, a simple and friendly interface, bookmarking URLs, and many more features to make web browsing easy and convenient.
Frequent questions:
How do I download Google Chrome APK for Android and install it?
To download Google Chrome for Android, simply click on the above download link. It will open the download link where you can download the latest version of Google Chrome APK for Android devices. Just download the APK installer and save it to your phone. Now tap on the downloaded APK file to start the installation. Then allow "install unknown apps) and follow the next steps to complete the installation.
How do I update the Chrome Browser?
In most cases, it updates itself whenever it is connected to the Internet or Wi-Fi. But, if it is not updating automatically, you can download the latest version from SoftShareNet and install it to update the old version of Chrome browser on your phone. You can also update it through the Google Play Store.
How to check if Google Chrome is up to date on Android?
To check Google Chrome version on your phone, first open the browser and (Step: 1) click on the three vertical dots in the upper right-hand corner of the browser screen (see the below images)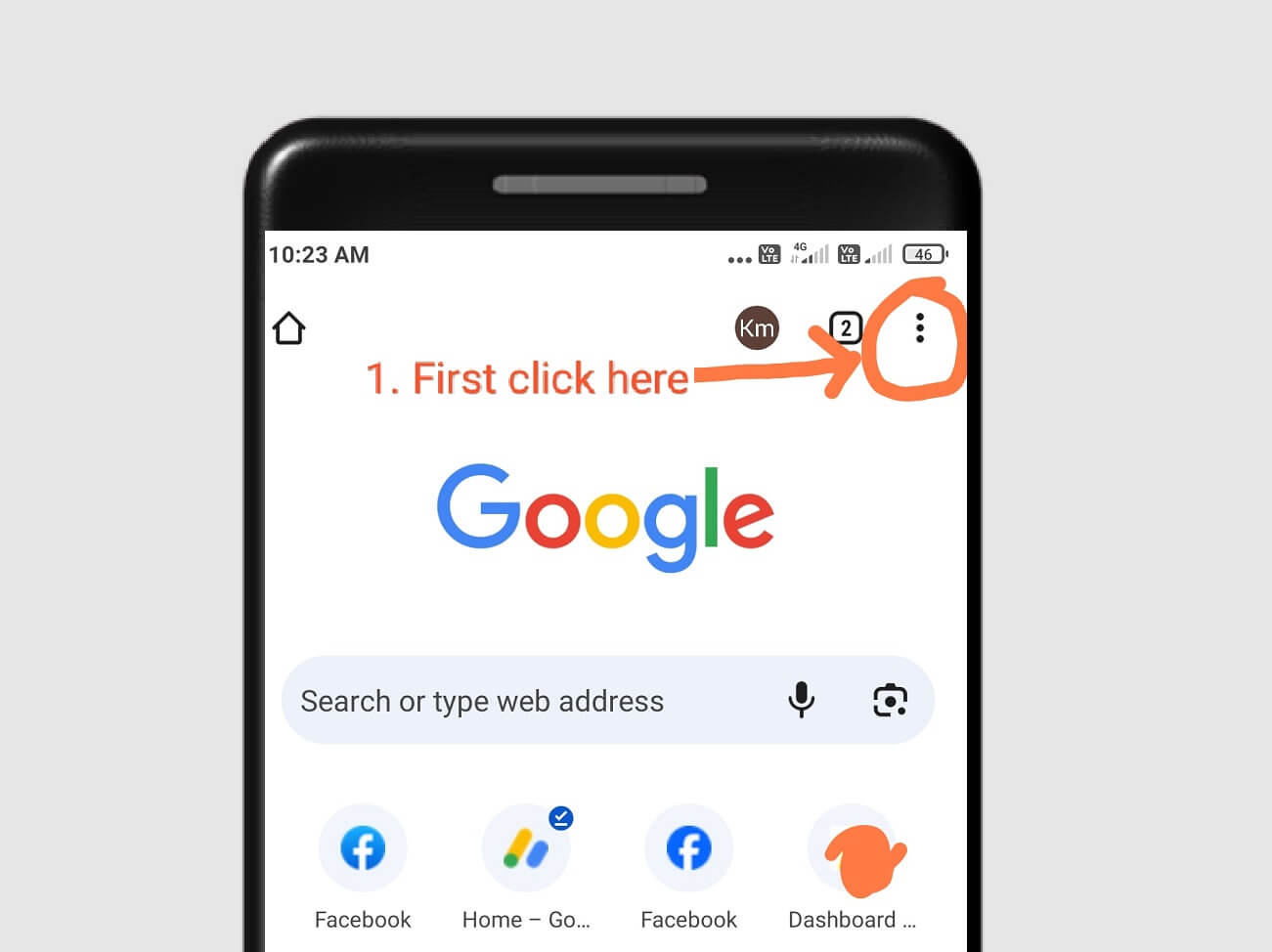 (Step: 2) Now click on the select Settings option from the context menu. (see the below images)
In the Settings menu, scroll down until you find the "About Chrome" option, and then click on "About Chrome" to see the version number of the Chrome browser you have installed on your phone.
Your Google Chrome browser version number will be like this shown in the below image. If it is not up to date, you should update it instantly to get the latest features and security protections.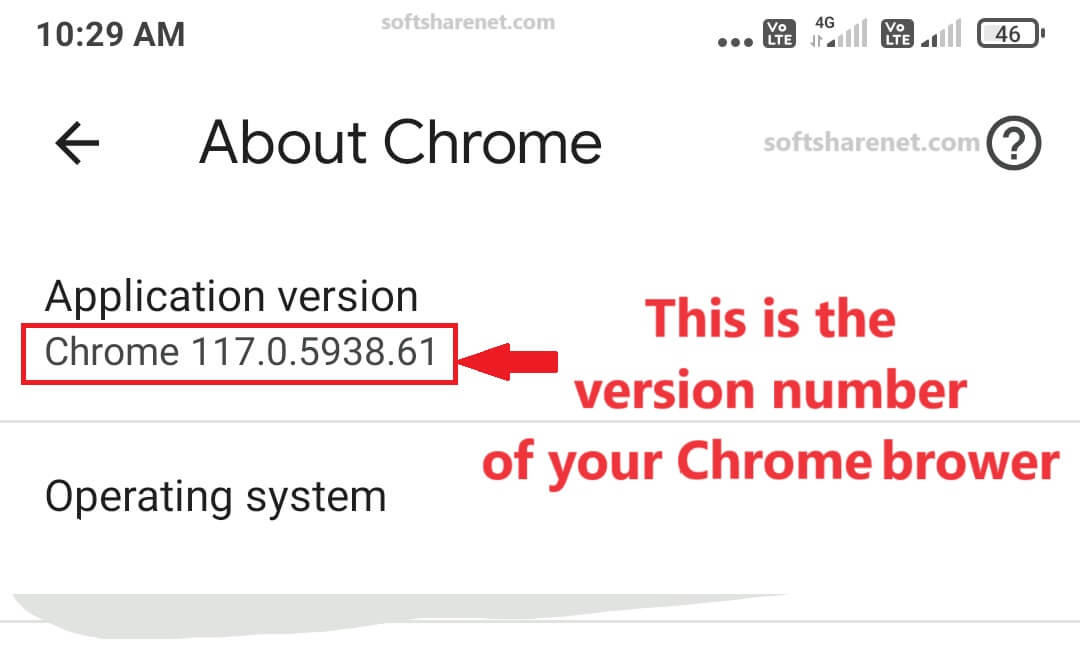 Google Chrome for Android is one of the best mobile web browsers for Android operating systems. This Chromium-powered free browser lets you experience a secure, fast, and flawless internet browsing experience on your Smartphones. It supports any type of website, web app, online games, multimedia files, online reactions, banking, and many more. Download the Google Chrome APK here.
Related Apps and APKs for Androis