Opera GX is a newly introduced web browser specially made for video gamers. It is a special version of the regular version of Opera browser built specifically to complement gaming. Download Opera GX latest version offline installer for Windows 10, 8, and 7. Opera GX is available for both Windows 32 bit and 64 bit systems. Get Opera GX for Windows from opera.com using these 100% safe and secure official download links.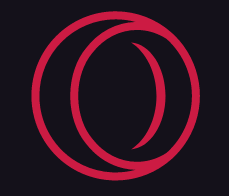 What is Opera GX Gaming Browser:
Opera GX is the first kind of gaming browser developed by Opera. It includes some unique features to help you get the most out of both gaming and browsing. These features are specially designed for gamers to help to boost the performance of the PC during playing games and browsing the internet.
The main feature of the Opera GX browser is GX control. The GX control allows you to set limits on how much RAM, system resource, and network usage your browser takes up. Now you no need to shut down your browser to improve the performance of your PC during gaming. It mainly provides three options, RAM and CPU limiter, and Network Limiter. 
GX Control's RAM limiter lets you choose how much memory Opera GX uses. The default setting in the RAM Limiter aims to strike a balance between memory use and experience.
Using the CPU Limiter option, you can set a limit on how much of your computer's processing the browser uses, so the rest can be reserved for gaming. The aim of both GX Control features is to keep your browser open without consuming much system resources even if you're playing or streaming any resource-heavy game.
The Network Limiter option is also very useful. It allows you to set a maximum upload and download limits on how much of your network's bandwidth you would like to devote to your browser so that your streaming or gaming and browsing runs smoothly.
[Related Software]
Opera GX is developed using Chromium source codes and therefore the users also can install Chrome extensions to extend its performance. It is available for both 32 bit and 64 bit Windows operating systems. It has a unique design and gaming interface that makes the browser more attractive. You can also change browser themes, choose from specially designed wallpapers, or easily select your own desktop wallpaper as a background.
Technical details of Opera browser:
Name: Opera GX

Publisher: Opera Software

Website: opera.com/gx
Category: Web browser

Installer Type: Standalone Offline Installer

Version: 78 (Latest Version)
Added on: August 19, 2021

OS Support: Windows 10, 8, 7 (32 bit & 64 bit)

Language: English
Download Opera GX for Windows 10, 8, 7:
Opera GX Download for Windows 32 bit, Size: 97 MB
Or
Opera GX Download for Windows 64 bit, Size:105 MB
Opera GX gaming browser is a web browser for PC which is designed to boost the performance of your PC during PG gaming and streaming. Download Opera GX latest version free for Windows PC from its official source using the above links.