The Safari browser is the leading web browser on Mac platforms. But there is also a PC version of Safari available that supports Windows 10, Windows 8, Windows 7, etc. That means you can experience the web browsing experience on the Safari browser using your Windows PC too. It provides fast and secure web browsing with a friendly and minimal interface. Download Safari for Windows 10, 7 PC.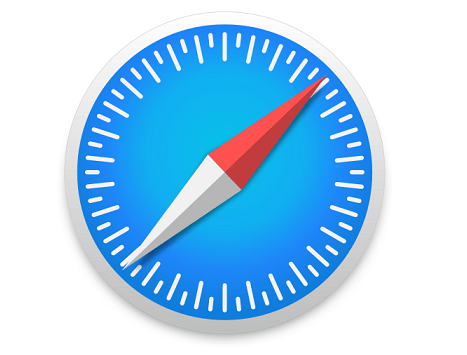 Is Safari a good browser?
Safari is a very powerful browser that uses sophisticated technology to handle everything you want to do in it like browsing the web, social networking, opening multimedia files, etc. It is powered by the WebKit rendering engine and is designed to provide users to explore everything on the web. Keeping the user needs in mind, Apple has designed the browser in such a way that it can meet the needs of every internet user, be it an expert user or an internet novice.
This browser manages to strike the right balance between usability, support for all modern Internet standards, and a simple but powerful interface that can be used by any internet user easily so that the user can avail only the pure browsing experience instead of unnecessary tools and widgets. By default, you may not see any status bar in the browser window, instead, a progress indicator turns on as your page loads.
Some key features of Safari:
Strong Security:
Apple Safari is considered one of the most secure web browsers it has many useful security features such as malware protection, Intelligent Tracking Prevention, private browsing, security indicators, and many more. It offers a safe browsing experience and lets you control what information you share online to keep your personal or any sensitive information private.
Unified Smart Search Bar:
The Unified Smart Search Bar allows both search terms and web addresses in one place. It allows users to enter any web address (URL) directly or type and search any query in the same field called the Smart Search bar. On this search field, you can even search your browsing history, saved bookmarks, and even specific words on web pages.
Faster Page load:
Safari is a very faster browser that never lets you wait to load your web page and instantly displays and webpage or the search results as it uses the blazing-fast JavaScript engine.
iCloud Keychain:
The iCloud Keychain securely stores your user names, passwords, and credit card numbers, and keeps them up to date on your trusted devices. It helps you sign in to your favorite websites, and apps on iOS and iPadOS, and quickly make online purchases easily.
iCloud Tabs:
iCloud Tabs is the syncing feature on Safari. It enables the last websites you had open on your Mac available in the tool on your iPad, iPhone, and iPod touch. That means you can pick up browsing wherever you left off on the previous device after switching the device. According to documentation by Apple, it is possible to sync iCloud bookmarks to Safari on Windows: You can sync bookmarks between your computer and your iOS device. When syncing is enabled, all bookmarks will sync.
Better User Privacy:
Safari comes with an industry-leading built-in privacy protection technology, that includes an Intelligent Tracking Prevention feature. This feature allows you to identify trackers and helps prevent them from tracking you across the web. As Safari takes user privacy as an important matter, it lets you control what information you want to share online so that you can keep your personal information private securely. It allows you to turn on the Do Not Track feature, an emerging privacy standard. Enabling this Privacy option sends websites you visit a request not to track you online.
Built-in sharing options:
This browser lets users share anything they come across on the web instantly just by clicking the Share button without leaving the program and you can choose how you want to share web pages using Mail or Messages, post them on Facebook or Tweet links.
Additional features in Apple Safari:
Easy Bookmarks: You can organize and manage your bookmarks in the Safari browser easily.
Pop-up Blocking: It helps you to get rid of the unnecessary pop-up ads and pop-under windows and concentrate on your subject.
Inline Find: You can search any text on any website with the integrated typical search tool.
Tabbed Browsing: This feature lets you open multiple web pages in a single window and you can switch between these tabs easily.
AutoFill: Form AutoFill helps you automatically and securely fill your saved forms data.
Private Browsing: Private Browsing is an integrated feature that disables saving your browsing data in your browser.
Stop auto-play Videos: Safari disables websites to automatically play videos on a webpage and the user needs to click a play button to start the video.
Safari for Windows:
Safari 5.1. 7 is the latest version made for Windows PC and the last official release of the Safari browser to come from Apple. This version is made for Windows 7 operating systems which was released on May 9, 2012. Note that Apple no longer develops this browser for the latest Windows operating systems, but still you can download and install the Safari on Windows 10, 8, and Windows 7 as well. You can get the Safari browser installer using the link just below the tech description table. This offline installer of the Safari browser supports both 32-bit and 64-bit computers.
Please remember that this version of Safari is already out of date and lacks the new security features present in the latest version of Safari. You can use these modern browsers such as Google Chrome, Edge, Firefox, etc for Windows to get the latest security features and web browsing experience in your web browser.
Technical Description
Name
Safari browser for Windows
Developer
Apple Inc
Website
apple.com/in/safari
Version
5.1.7
License
Freeware
OS Support
Windows 7 (32 and 64-bit)
Size
37 MB
Category
Web Browser
Language
English
Download Safari for Windows (10, 8, 7) PC:
Click the below download button to get the Safari browser installer for Windows.
Related Web Browsers