The latest Mozilla Firefox is a lightweight ad faster web browser for PC. It is an open-source browser having faster browsing and page load speed. Also, it allows you to browse any webpage in a secure environment. On this page, you can download Firefox for Windows 10, 8, and 7 computers for free. The latest version of Firefox is 93, that released on October 5, 2021.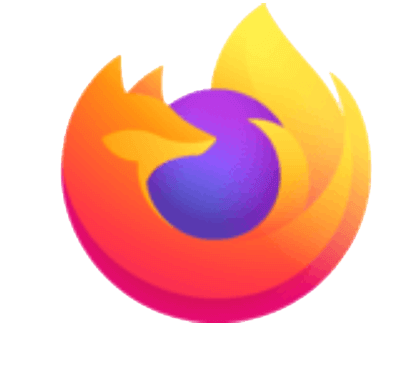 Firefox web browser was launched in 2004 by Mozilla Corporation. It is one of the main competitors in the field of web browsers. It is a quite popular web browser and according to netmarketshare.com, it was the second most used web browser for the desktop platform till the first of 2020. But, more recently, the new Microsoft Edge has taken the position of the second most popular browser for the desktop platform.  If you want to install the latest version of Firefox on your Windows PC, just download its standalone installer file here. 
Mozilla offers both the online and the offline installer to install the Firefox latest version on your PC. The offline installer is more popular as it does not requires an active internet connection during setting up the browser. Use the official links to download the Firefox web browser shared on this page. These Firefox latest version installers are available for both Windows 32 bit and 64 bit PC. 
Mozilla Firefox is a multi-platform open-source internet browser available for Windows, Mac, Android, and Linux. It uses the Gecko browser engine to render web pages. This browser is considered the fastest web browser in the world, because, according to its developers, this browser loads web pages very faster than other modern web browsers. This browser provides so many useful facilities to its users for free and also the Firefox developers always trying to add new features to make it a perfect web browser.
Firefox Latest Version Features:
Mozilla Firefox has several essential built-in features like user privacy protection to protect user's online privacy, provides online safety by protecting your computer from online phishing & malware attacks and other online threats, tracking protection, private browsing window to browse the internet without leaving your mark online and without worrying about revealing your identity online, password manager to easily store your password in a secure vault, etc.
Firefox is a lightweight web browser. Therefore, it requires less system memory to run. The size of its offline installers is also smaller than other popular browsers. The size of Firefox's latest version offline installers are just 50 MB and you can download it on your PC within a minute via a medium speed internet connection.
It provides a simple and friendly interface to its users. It is easy to understand the browser window and navigate the browser. There are also several shortcut keys available to access different options of the browser.
Firefox supports many browser plugins, add-ons, and themes, which extends its features and makes it more useful. You can install any add-on or extension directly from its official add-on page here.
What's new in Firefox 93.0:
The following new features have been added to Firefox 93.0:
Firefox now supports the new AVIF image format, which is based on the modern and royalty-free AV1 video codec. It also supports transparency and other advanced features.
Firefox PDF viewer now supports filling more forms (XFA-based forms, used by multiple governments and banks). Learn more.
When available system memory is critically low, Firefox on Windows will automatically unload tabs based on their last access time, memory usage, and other attributes. This should help reduce Firefox out-of-memory crashes. Switching to an unloaded tab automatically reloads it.
Firefox now blocks downloads that rely on insecure connections, protecting against potentially malicious or unsafe downloads. Learn more and see where to find downloads in Firefox.
How to install Mozilla Firefox:
First, download the Mozilla Firefox latest version offline installer on your PC using the following official links according to your computer's requirements. If your computer has a 64-bit processor then you need the Firefox 64-bit installer, otherwise, download 32-bit if your PC has a 32-bit processor. After completion of the download process, go to the download folder and find the setup file namely "Firefox Setup …exe". Now double click on it and follow the next instructions.
Technical Description
Name
Mozilla Firefox Quantum
Developer
Mozilla.
Website
www.mozilla.org/en-US/
Version
93.0
License

Open-Source/Free.

OS Support
Windows 10, 8, 7 (32 and 64-bit)
Size
Category
Web Browser

Language

 English US

Updated on
05 October 2021
Download Firefox for Windows 10, 8, 7:
Firefox for Windows 32 bit, Size: 49.7 MB
Or
Firefox for Windows 64 bit, Size: 51.8 MB
Or
Firefox old version for Windows XP and Vista:
Download Mozilla Firefox version 52 offline installer for Windows XP operating System
Firefox latest version for Mac OS:
These download links are 100% trusted and reliable. Because these links will let you get the browser directly from the Firefox FTP server. Download Firefox's latest version and enjoy a hassle-free and secure internet browsing experience.