Brave Browser for PC is a lightweight, fast, private, and secure web browser for Windows Laptops and Desktops that allows users to interact with the web safely. This browser is specifically optimized to provide a faster web browsing experience. You can download Brave browser for Windows 11, 10, 7 PC from here for free.
The latest Brave Browser is designed to load web pages faster by blocking ads and trackers automatically. Any third-party ads or other tracking scripts load extra weight on a web page causing the page to load slower. But the new Brave web browser removes those ads and other trackers and loads only the genuine content you want to see.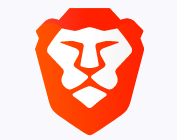 Brave is available for all major Windows versions like Windows 11, 10, 7, etc. You can download Brave 32-bit and 64-bit installers separately for Windows computers. The links for downloading Brave browser for Windows are listed at the end of this page content. Using these direct download links, you can get the Brave Browser installer for your PC. The latest Brave Browser is based on Chromium version 118.0.
The Brave is a free web browser built using the Chromium source codes and therefore it has several similarities in performance and compatibility with other Chromium-based web browsers.
Here are some of the most popular Chromium-based web browsers for Windows PCs that provide similar performance to the Brave browser:
The Brave Browser has a very simple and customizable user interface. You can also customize it using third-party extensions. It lets you customize its main window and you can keep your most-used links and sites on the main window. You can access all the settings, bookmarks, themes, news sections, and social media links from the right bar easily. Look at the screenshot of the Brave Browser starting window below: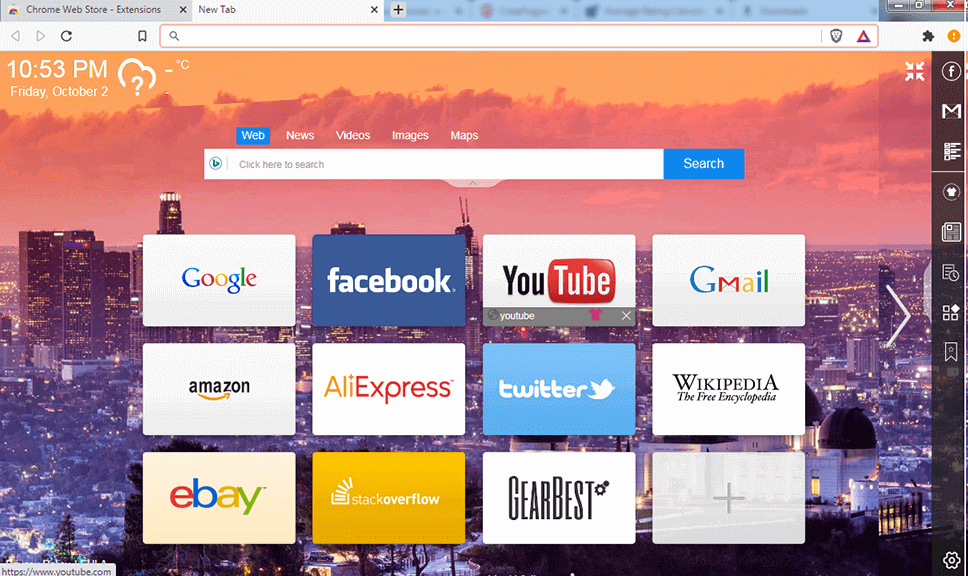 Features of Brave Browser:
Faster Browsing speed:
Brave loads web pages faster because it prevents any ads and trackers from loading with the main content. As said by its developers, it loads pages from 3x to 6x faster than other most popular web browsers.
Browse Safely with Brave Shield:
Brave Shields blocks any third-party tracking scripts and ads that try to track your activities and keep your information safe and secure from other 
Blocks harmful advertising and malware by default:
Brave Browser's default settings automatically block phishing, malware, and malvertising. "Malvertising" is the modern display ad technology that is capable of installing malware on your computer without your knowledge. Brave also disable plugins by default which have proven to be a security risk.
Importing data from other browsers:
Brave lets you import your settings from your other browsers easily. You can import the settings and bookmarks during the setting of the browser or later through the menus. All of your browser profiles will appear in a list. You can import other browser data through the main menu item called "Import Bookmarks and Settings."
HTTPS Everywhere:
This privacy browser uses HTTPS Everywhere to serve all websites over secure and encrypted HTTPS communications. 
Extension Support:
Since the browser is built using the Chromium source code, there it supports browser extensions made for Google Chrome. You can install extensions directly from the Chrome web store.
How to Install the Brave Offline Installer:
Let's see how you can install the latest Brave Browser offline installer on Windows PC:
First, download the required version of the browser offline installer using the download links listed below. The installer is approx 110 MB in size and it will a few minutes to download. You can use any free download manager software to handle your download tasks.
After downloading, find the Brave Browser installer in the download folder and double-click on it to install the browser, and then click "RUN" to allow the installation process. Then the installation will be started and completed within a minute or two. Then click the "Close" or "Finish" button to finish the installation.
Using the links listed below, you can download the latest version of the browser from its official source. You can use these offline installer setups to install the browser on any computer without downloading the browser software again and again. Download the Brave browser offline installer for Windows (32-bit and 64-bit) PC now.
Technical Description
Name
Brave Browser for Windows
Developer

Brave Software, Inc

Website
brave.com
Version
1.59
License
Freeware

Operating System

Windows 11, 10, 7 (32/64-bit)

Installer type

 Standalone Offline Installer
Category
Web browser
Language
 English
User Rating
Updated on
 October 2023
Download Brave Browser for Windows 11, 10, 7 PC:
Brave 32-bit version, Size: 107 MB
Or
Brave 64-bit version, Size: 113 MB
The main reasons to download and install Brave are that it lets you browse faster, lets you take control of your activity, and protects your privacy. Download Brave to get 2x faster speed than other web browsers along with malware protection, privacy & and tracking, and unparalleled security. Get this free open-source web browser that focuses on speed and security, also blocks all ads and trackers, and speeds up websites for both mobile devices and desktop PC.
Related Web Browsers