AVG Antivirus Programs are considered as most trusted and reliable PC security products that provide powerful protection from all types of security threats and also prevent malware attacks, ransomware attacks, phishing attacks, hacking, etc. AVG Antivirus programs such as AVG Ultimate, Internet Security, AVG Free Antivirus, etc. are quite popular in the field of PC security. They also protect our web browsing by blocking malicious web URLs while surfing the internet.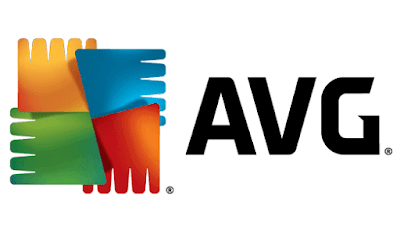 If you want to download any latest AVG products like the Free Antivirus, PC Tuneup, Internet security, or the most powerful AVG Ultimate, then you can download these all AVG Antivirus programs from SoftShareNet. Here, we are sharing the offline installer for all AVG Antivirus programs for Windows 11, 10, and 7 (32-bit and 64-bit) directly from the AVG official website using the links listed on this page. You can also download the latest AVG products for macOS.
All AVG Antivirus Programs:
The AVG offers several security products for Windows PC. Here on this page, we are sharing some of the most popular AVG Antivirus programs such as:
AVG AntiVirus FREE:
AVG AntiVirus FREE is the free version of AVG Antivirus Programs, offering essential protection against viruses and various other malicious threats for free. AVG AntiVirus FREE is one of the most popular free antivirus programs on the market for PC security.
AVG AntiVirus FREE provides virus protection in the same way as the other AVG Pro version does. But if you want some other essential protection such as an advanced firewall, online shield, phishing protection, anti-rootkit protection, etc. then you have to upgrade your free antivirus to AVG internet security or AVG Ultimate by buying a pro license as these functions have not been included in the AVG Free Edition.
The AVG FREE edition consists of several important features. It is capable of detecting and removing all modern viruses, ransomware, malware, and other dangerous applications from your computer and also protects your PC by preventing these threats from entering your PC.
AVG Antivirus FREE blocks unsafe URLs and websites during web browsing and blocks unsafe links, downloads, and email attachments. It always downloads and installs real-time security updates and gets updated automatically.
Download AVG Antivirus Free offline installer for Windows:
Download AVG Antivirus Free online installer for Mac OS:
The latest AVG Internet Security consists of all the online and offline security updates and features to eliminate the most modern security threats. It will protect your device whether you are working online or offline.
Since AVG Internet Security is a paid antivirus, you can use AVG Internet Security for one month absolutely free without any restrictions as they provide a one-month free trial to all new users. After completion of the month trial period, you must buy a license key or registration key to use the AVG Internet Security further or you can simply uninstall the program if you don't wish to continue it.

AVG Internet Security provides complete protection for everything you do online and offline through your PC. The latest AVG Internet Security gives you advanced protection against viruses, spyware, hackers, spam, and malicious websites and provides you with a stress-free online experience every time you browse the web or open an email. It is a reliable and easy-to-use and complete security solution for personal and small office users and therefore, it is trusted and used worldwide by millions of users.
Download AVG Internet Security (Trial) latest Offline Installer for Windows 32/64 bit:
AVG Ultimate is an all-in-one security solution by AVG technology. It consists of all the security features like virus protection, internet security, anti-spyware, Anti-theft, malware and ransomware protection, privacy protection, webcam protection, PC tuneup package, etc within one program.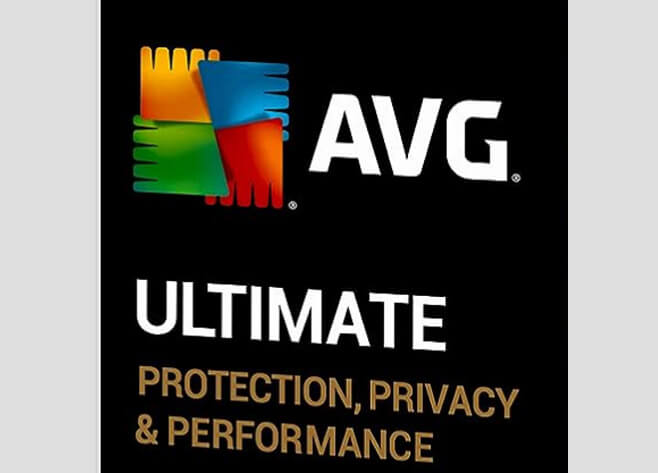 AVG Ultimate has a straightforward and clean interface, and you will get industry-standard protection against viruses and any other security threats after downloading and installing AVG Ultimate on your PC or smartphone. You can download the the latest AVG Ultimate Security installer for Windows PC for free from here. It is compatible with all Windows 11, 10, 8, and Windows 7, 32-bit & 64-bit operating systems.
Download AVG Ultimate (Trial version) Offline Installer for Windows 32/64 bit:
AVG PC TuneUp will help you to speed up your PC by optimizing its several health issues. Even your old PC will run like a new one after optimizing by AVG PC TuneUp. AVG TuneUp uses an advanced PC performance optimizer to clean up junk files and unnecessary files and fix your PC. Download AVG PC TuneUp and install it on your PC to provide your PC with all the necessary tools and features to keep your computer healthy.
The AVG PC optimizer comes with revamped Sleep Mode technology to boost your PC speed and performance, and Disk and Browser Cleaners help you to free up your storage space. It fixes and maintains your PC automatically. AVG's improved Automatic Maintenance tunes your PC every week for you, so you can simply enjoy better performance, 24/7.
AVG PC TuneUp also helps you to get all your programs up-to-date with one click. AVG TuneUp's Software Updater checks your installed software, such as Java, VLC, and Skype, and easily updates them all to the latest, greatest versions.

Download AVG PC TuneUp:
AVG PC TuneUp for Windows 32-bit and 64-bit
Conclusion:
AVG Antivirus programs are one of the most powerful PC security software that used by millions of people worldwide. AVG published many programs to keep your devide safe and secure; among them The AVG Antivirus Free is the most popular that is 100% free to use, whereas the AVG Ultimate is the best-in-class premium antivirus that also comes with internet security, VPN, tune-up, and anti-track tools all in one ultimate package. Download any of AVG Antivirus Programs that suits your requirement.
Related Software