AVG TuneUp for PC will help you to speed up your PC by optimizing its several health issues. Even your old PC will run like a new one after optimizing by AVG PC TuneUp. AVG TuneUp for PC uses an advanced PC performance optimizer to clean up junk files and unnecessary files and fix your PC. AVG TuneUp free download to enhance your PC.  It lets you keep your computer healthy with all the necessary tools and features.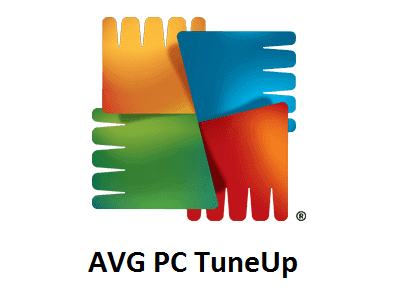 AVG PC TuneUp works on Windows 11, 10, 8, and Windows 7 (32-bit and 64-bit) operating systems. You can download AVG Tuneup offline installer for Windows PC using the link shared below:
The AVG PC optimizer comes with revamped Sleep Mode technology to boost your PC speed and performance, and Disk and Browser Cleaners help you to free up your storage space. It fixes and maintains your PC automatically. AVG's improved Automatic Maintenance tunes your PC every week for you, so you can simply enjoy better performance, 24/7. 
Your PC starts collecting junk and disorder from the first day: Remnant Windows files, junk from the web, and residual files of your own program. You do not want any of this or need it – it only eats space and can cause problems over time. Also, your PC starts to accumulate junk and clutter from the very first day: leftover Windows files, junk from the web, and your own program's residual files. You don't want or need any of it — it just eats up space and can cause problems over time. But thanks to the AVG PC TuneUp for providing the one-click solution for all these problems.
AVG PC TuneUp also helps you to get all your programs up-to-date with one click. AVG TuneUp's Software Updater checks your installed software, such as Java, VLC, and Skype, and easily updates them all to the latest, greatest versions.
Is AVG Tuneup free?
AVG Tuneup for PC is not free software, but you can download and install it for free and use it for 14 days for absolutely free. Because it offers a 14-day free trial period to its new users. During this trial period, you can use this PC optimizer without any restrictions. After this trial period, you need to subscribe to one of its plans or if you do not want to buy any plan, you have to uninstall the program.
Technical details of AVG PC TuneUp:
Name: AVG PC TuneUp

Developer: AVG Technologies
Website:www.avg.com
Category: PC Optimizer
License: Trial Version (for 14 days)
OS Requirement: Windows 11, 10 and 7 (32/64-bit)
Version: 23.2.5479 (Latest Version)
Size: 59 MB
Page last updated: 07 September 2023
Download AVG TuneUp for PC:
Features:
Automatic Maintenance: It performs automatic routine maintenance to fix and maintain your PC's health and performance issues.
Speed up and tune up PC: It speeds up your PC by disabling unwanted programs with revamped Sleep Mode technology. It puts the programs in sleep mode which is not currently used by you and wakes them up when you need them. 
Defrag hard disk: It defrags your computer's hard disk and speeds up access to the hard drive.
Registry Cleaner: AVG TuneUp identifies issues in your registry and fixes them automatically for fewer system crashes.
Automatic Maintenance: Its automatic maintenance cleans up browser traces, tracking cookies, cache files, and program leftovers for more disk space.
Antivirus programs by AVG Technology
Disk Cleaner: Scans and deletes junk files caused by other programs to free up disk space. Now cleans junk from 200+ PC apps.
Duplicate Finder: AVG TuneUp for PC is also very effective in finding and removing duplicate files like audio, videos, images documents, etc., and frees up even more space