AVG Internet Security is another best security suite offered by AVG technology. The new release gets real-time protection against zero-day malware, and a cloud-based smart file scanner to provide ultimate protection against modern computer viruses, malware and ransomware programs, spyware, hackers, spam, etc. Download AVG Internet Security for Windows and get the most advanced all-around protection for your PC.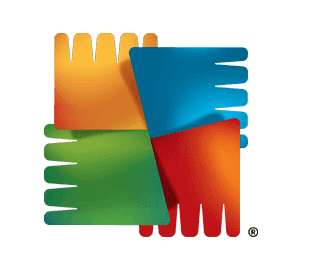 AVG's latest version Internet Security suite consists of all the online and offline security updates and features to eliminate most modern security threats. It will protect your device whether you are working online or offline. Since the AVG Internet Security is a paid antivirus, you can use this Internet Security application for one month absolutely free without any restrictions as they provide a one-month free trial to all the new users. After completion of one month trial period, you must buy a license key or registration key to use the AVG Internet Security further or you can simply uninstall the program if you don't wish to continue it.
AVG Internet Security provides complete protection for everything you do online and offline through your PC. This latest AVG net Security gives you advanced protection against viruses, spyware, hackers, spam, and malicious websites and provides you a worry-free online experience every time you browse the web or open an email. It is a reliable and easy to use and a complete security solution for personal and small office users and therefore, it is trusted and used worldwide by millions of users.
You can get AVG Internet Security for Windows 11, 10, and 7 (32 & 64-bit) computer systems for free. The download links are listed below, which will let you download the AVG Internet Security offline installer for Windows PC. And as you know that you can use the offline installer to install AVG on any computer without an active internet connection.
AVG Internet Security key features:
Powerful Antivirus: AVG Internet Security has a powerful antivirus engine to stop, remove and prevent the spreading of all types of computer viruses, trojans, etc.
AI Detection: AVG Internet Security's anti-malware system proactively identifies malware samples and protects your devices from malware attacks and helps prevent anything that gets infected.
Behavior Shield: Upon detection of any suspicious software behavior on your PC, it sends alerts.
CyberCapture: It blocks new threats and automatically uploads them for analysis.
Rootkit scanner: It scans your PC for rootkits and removes all apps and codes that are mostly used by hackers to gain control of your computer system without your knowledge.
Anti-Spyware: The anti-spyware prevents all the spyware and adware that tracks and steals personal information and keeps your identity safe.
Powerful Firewall

: The security firewall is a very essential feature that AVG's Internet Security has. AVG's firewall can block all third-party attempts through a wireless or wired connection to access the private data stored on your computer. It also blocks any suspicious internet access by any application.
Email Scanner: The email scanner scans incoming emails to find and remove any virus-infected attachments.
Anti-Spam: AVG Internet Security provides anti-spam technology to prevent spam or scam emails. It filters email, which contains suspicious content or code used by the spammers.
These are a few examples of features provided by this popular Internet Security software. There are several other features like Social Networking Protection, AVG Online Shield™, Secure File Shredder, AVG Identity Protection™, WiFi Guard, Game Mode, etc are also included in this security program.
Technical details of AVG Internet Security:
Name: AVG Internet Security

Developer: AVG Technologies

Website: www.avg.com
Category: Antivirus / PC Security

License: Trial Version

Version: 22.4.7175.0

(

Latest Version)
Size: 563 MB
Page updated on: 05 May 2021
Download AVG Internet Security for Windows 11, 10, 7:
AVG Internet Security for Windows 32 & 64 bit
Or
Download AVG Antivirus Free latest version.
It is trusted by millions of users globally as it is a reliable and easy-to-use security solution for personal and small office users. Download and install AVG Internet Security to get complete protection for your devices. AVG Internet Security provides the most advanced protection whether you are online or offline. You will get a secure online experience every time. This award-winning PC security software is undefeatable Internet security by providing protection from viruses, spyware, hackers, spam, and malicious websites.
Related Software