Tally.ERP is now TallyPrime
The TallyPrime is the brand new product released by Tally Solutions that replaced the Tally ERP 9. Tally Prime is the upgraded version of Tally ERP 9 which offers the simplest way to manage your financial transactions and records.
Tally Prime is a very simple and effective integrated account and project management software developed by Tally Solutions Private Limited. It is designed to help all types of, whether individuals businesses or a large company to manage their everyday business on the computer screen. It includes all the necessary tools that you'll need to manage your company and also to optimize the company finances and enhance the potential workflow for your employees. TallyPrime lets you manage Accounting, Inventory, Statutory and compliance, Banking, Payroll, and several other processes related to accounting and management.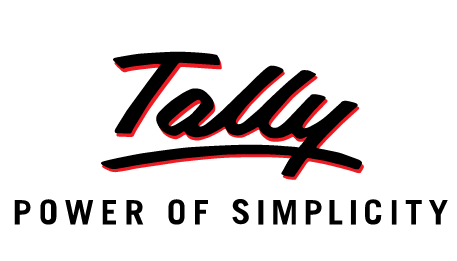 The TallyPrime download link is here. Download Tally Prime now for your Windows 10, 8, and 7 computers to manage all the accounting tasks of your company or store.
Using Tally Prime, you can create, print, or email professional invoices easily and instantly. This is a user-friendly software, that is very adaptive too. It is designed in such a way so that anyone can use this application even a person without having any knowledge of accounting and IT.
TallyPrime has a very simple interface and a consistent navigation system, that allows you to use this application by just learning once to create a ledger, voucher, or navigating to a report. That means anyone can learn and operate Tally Prime in no time at all.
With TallyPrime for Windows PC, now the user can access business reports from a web browser wherever you are without using the application, and with the promise that your data is available only to you. This comes along with multiple users and feature-based security levels. And an additional layer of security called TallyVault ensures strong encryption which no one in the world can break, not even us at Tally.
---
Related Free Accounting Software:
---
It is one of the best applications for accountants as well as business owners to manage day-to-day operations and generate required business reports which help make important decisions. With this accounting software, a business owner can easily create and track sales vouchers; and get detailed reports on a daily, weekly, monthly, or yearly sales basis. TallyPrime's Go-To and Switch-To capability helps you discover and get more out of the program. It will help you discover new insights to run your business better.
The magical reporting engine gets even more insightful with Change-View, Basis-of-Values, and Exception-Reports, which you'll find across the product.
Change-View suggests alternative views of the same report to get better insights.
Save View allows you to personalize the reports by creating and saving multiple views of the same report.
Basis-of-Values changes the parameters in the reports to provide a different perspective.
Exception-Reports highlights data in the reports that you should know that stands out.
Using TallyPrime's fully connected service, you can generate e-way bills and e-invoices instantly for a single invoice or multiple invoices. TallyPrime directly integrates with the portal to seamlessly generate e-invoices and e-way bills for you, without manual intervention.
Try Tally Prime for free:
Since Tally Prime is a paid software, it let you try the software before purchase. It provides a 7 days trial period for the users to experience the product and understand how it suits their business. During this 7-day free trial period, it gives you full access to all the features of the product. To give a try the new Tally Prime, download it using the below link from its official site.
TallyPrime Latest Version:
The latest release of TallyPrime is version 2.0. This latest version includes several product improvements to make the software more user-friendly.
Technical details of the software:
Download TallyPrime for Windows 10, 8, 7:
Experience a new-age business management software for new-age businesses. Now with e-invoicing and audit trail (edit log) capability. Get TallyPrime 2.1 now. TallyPrime supports Windows 7 64-bit PC or later versions like 10, 8 with the 64-bit processor
Or 
Get Tally.ERP 9 latest version.
Related Accounting Software