Tally ERP 9 is one of the most popular and effective account and project management software developed by Tally Solutions Private Limited. It is designed to help all types of, whether individual businesses or large company to manage their everyday business on the computer screen. It includes all the necessary tools that you'll need to manage your company and also to optimize the company finances and enhance the potential workflow for your employees. Download Tally ERP 9 now for your Windows PC to manage all the accounting tasks of your company or store. Apart from Tally.ERP, you can also download several other best free accounting software for Windows.
Tally ERP 9 is now Tally Prime
On this page, we are sharing official links to get this most popular and one of the best account management software for PC. Download Tally.ERP 9 now. It supports all the latest Windows versions like Windows 10, 8, and 7 (32 and 64-bit) systems.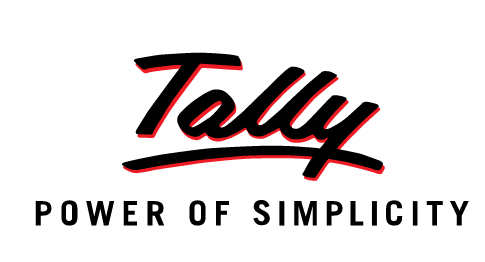 The Tally ERP 9 brings you a simple, secure, and swift way to view Tally.ERP 9 reports on the go using any device. Now you can log in to the Tally portal through a web browser and get frequently used business reports from Tally.ERP 9 on demand.
It is available for all Windows operating systems such as Windows 10, 8, 7, and Windows XP 32-bit and 64-bit computer systems. On this page, you can download the standalone offline installer of Tally.ERP 9 version 6.6.3 from its official website using the direct download link. To download the Tally ERP offline installer on your PC, scroll down to the bottom of this page and click the "DOWNLOAD" button to start the download. 
Tally.ERP is a highly adaptive and user-friendly accounting solution for both individuals and medium-sized businesses. It offers a set of streamlined accounting tools for daily accounting tasks like inventory entries, keeping transaction records, managing the purchase and sale list, Budgets and controls, managing stocks, handling employee accounts, and many other tasks easily.
It is one of the best applications for business owners to manage day-to-day operations and generate required business reports which help make important decisions. With this accounting software, a business owner can easily create and track sales vouchers; and get detailed reports on a daily, weekly, monthly or yearly sales basis. Download Tally.ERP latest version now. Here is the detail of the program.
Technical details of the software:
Download Tally ERP 9 Free for Windows (v6.6.3)
Or
Download Tally.ERP 9 Old Versions:
Download version 6.6.2
Release Date: 19 May 2020
Size: 113 MB
[xyz-ihs snippet="Double-HR"]
Download version 6.6.1
Release Date: 4 May 2020
Size: 112 MB
[xyz-ihs snippet="Double-HR"]
Download version 6.6
Release Date: 20 February 2020
Size: 87.3 MB
[xyz-ihs snippet="Double-HR"]
Download version 6.5.5
Release Date: 31 December 2019
Size: 86.6 MB
Other Accounting software for PC