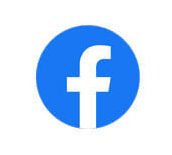 Facebook is the most popular and widely used social media platform in the world. Facebook allows you to connect and share with family and friends online. You can use this popular social networking platform through its website and apps designed for different platforms like Android, iOS, Mac OS, etc for free. Here, you can download the Facebook App for Android smartphones. We are sharing the official links to download the latest version of the Facebook APK installer for Android phones.
Facebook, the leader of social media platforms is very popular due to its comprehensive features, minimal user interface, and versatile nature. Anyone who has a smartphone or a computer with an internet connection can use this social media giant. It allows users to share their moments or memory with friends & family, their opinions, or ideas with others and it also provides you a platform to enhance your creativity.
Using Facebook is pretty easy. You can start it on its website or on the Facebook App for Android. First of all, you have to sign up or open an account with a valid email ID or a phone number by visiting the Facebook website or using its app. After creating your profile by signing up for Facebook, you can start exploring the world of Facebook. Facebook allows you to connect with friends and family, no matter how far they are. On Facebook, you can upload photos, videos, writings, and can easily share with the world.
Before connecting with anyone, you need to search Facebook for your friend or family. If they are connected to Facebook and you are able to find them, you can send a friend request to that person and if that person accepts your request, both of you will become friends on Facebook and now you can chat with him or her and also can call him using Facebook free voice and video call facility.
On this social media platform, almost any person can send you a friend request or message you on your inbox unless you block him or her on Facebook. Facebook has a blocking control facility that gives you the ability to block someone at any time. If a person blocks another on Facebook, they will not be able to communicate with each other and cannot see each other's posts on Facebook until the person unblocks another. A Facebook account can have a maximum of 5000 friends.
Apart from creating personal accounts on Facebook, it also let's create pages for brands, websites, celebrities, places, etc. People create Facebook pages to spread the presence of a business or an organization on Facebook. There is important another feature of Facebook is creating GROUP.
Facebook group is a place where users having common interests share information or their knowledge. Any Facebook user can create a group about any topic, event, etc, and also can join other groups. 
According to a Facebook help page:
Groups are a place to communicate about shared interests with certain people. You can create a group for anything — your family reunion, your after-work sports team or your book club.
Facebook app for Android:
You can install the Facebook application on Android phones directly from Google Playstore. But if you are unable to install it from the play store, you can download the Facebook app for Android from the Facebook website directly. The download link for the Facebook app for Android is listed below. But before downloading the Facebook application, let's take a look at the technical details of the application:
Technical details:
Name: Facebook application

Developer: Facebook, Inc.
Website: www.facebook.com

Category: Social Networking Service/

Communication

License: Free

Version: 399.0.0.24.93
Size:53 MB
Download the Facebook app for Android: