What is WhatsApp?
WhatsApp for Android is the best free messaging app currently available for android smartphones. It is an instant messaging service that allows you to chat, voice call, and video call for absolutely free using mobile internet. It also allows you to send SMS, images, audio, video clip, group chatting, video conferencing, etc free.
WhatsApp is a free messenger application for the Android platform. Download WhatsApp for Android APK installer from whatsapp.com on SoftShareNet. Use the below download link to get the WhatsApp Messenger app for your android smartphone. It is a 100% secure and free setup file of WhatsApp messenger for Android Smartphones.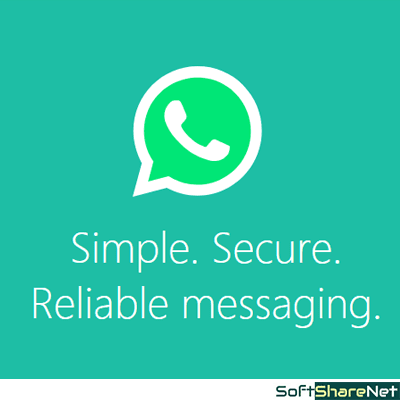 Why do we need WhatsApp?
Instant messaging and live chat services allow us to communicate with friends, family, and colleagues instantly and send or receive any data over the internet very easily. WhatsApp is one of the most commonly used free instant messaging services for mobile platforms and is becoming more popular it provides new and exciting features every day to make it more secure and comfortable. WhatsApp for Android provides a very smooth instant chatting and messaging experience. 
WhatsApp is one of the most popular and widely used messenger applications available for different platforms like Android, Mac, Windows, etc. Using this free messenger app, you can send and share simple text messages, images, audio, video, documents, pdf, share location, record and share voice messages, and many more. Furthermore, WhatsApp lets you make voice and HD video calls to anyone around the globe absolutely free using only mobile data. Before you send a text message to your contacts or talk via WhatsApp, you need to make sure that they have it installed on their phone.
Is WhatsApp Free to use?
Yes, you can use WhatsApp for free. So far, you can avail of every WhatsApp feature for free. You just need an active internet connection to send and receive messages.
Chatting and messaging on WhatsApp are very interesting. This instant messaging app is designed to provide users with a very colorful chatting experience using different colorful emojis and GIFs. It has hundreds of inbuilt emoticons and GIFs to share users' feelings and expressions.
[Related Software:]
Download WhatsApp Messenger for computer
Is WhatsApp Secure?
WhatsApp for Android is also considered the most secure messaging service. It uses end-to-end encryption to secure user messages and calls. That means no third party or even WhatsApp owner can't view your messages. Only you and the person you're communicating with can read the messages and listen to the calls. Note that, Tablet devices are not supported by this installer.
WhatsApp is very easier for creating groups for discussing any topics with friends, family, or other people. You can create multiple groups and it allows you to add up to 256 members in a group.
Details of the Application:
Publisher: WhatsApp Inc.

Website: www.whatsapp.com

OS Requirements: Android OS 4.0.3 or above

Version: Latest Version
Category: Messenger

License: Free

Size: 81MB
Page last updated on August 2023
How to Download WhatsApp for Android:
To download WhatsApp Apk to your phone, click the below download button. This will open its official download page, where you have to click on the "Package Installer" option to start downloading the APK installer file. See the image below: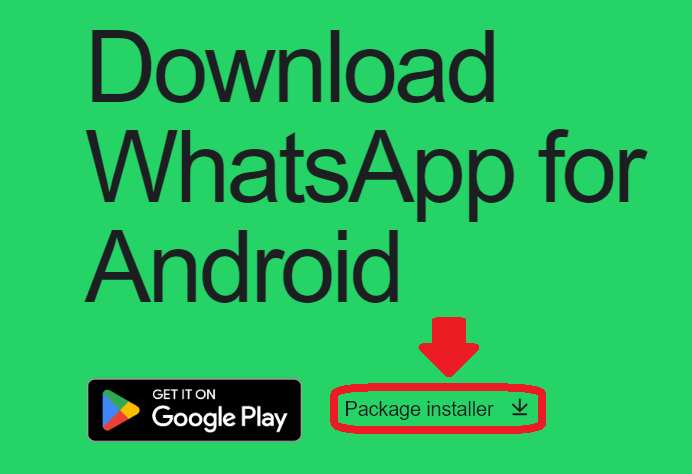 Download WhatsApp APK:
How to install WhatsApp for Android Smartphones:
First of all, download the WhatsApp setup file using the link above. After downloading, find the "WhatsApp.apk" file in the file manager or in the download folder of your phone. If you are using a PC (computer) to download the software, then you need to transfer the "WhatsApp.apk" file to your Android smartphone using a data cable or Bluetooth, or Wifi Network. Now tap the "WhatsApp.apk" file on your phone to install WhatsApp Messenger on your phone. Before starting the installation, you may need to allow installing apps from an unknown source on your phone. Then click settings and enable the installation of applications from unknown sources.
Now the installer may ask you whether you want to install the app and some additional permissions. Then simply click yes or click next to install the app. The installation process may be a little bit different on different smartphones. After completion of the installation, click open to start WhatsApp Messenger on your Android smartphone.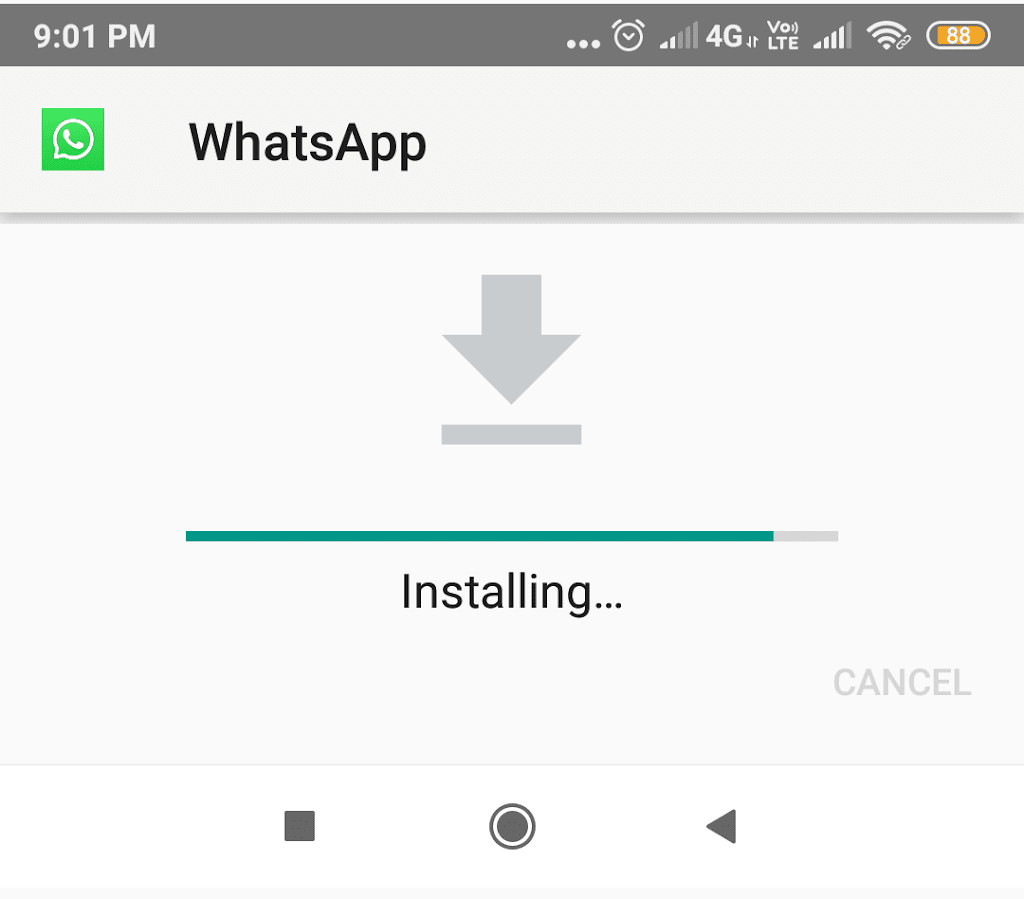 WhatsApp's latest version installer is also available on Google Play Store for Android smartphones, but if you are not able to connect to the play store, you can use this installer setup to install WhatsApp messenger on your android smartphone.  On this page, we are sharing the WhatsApp for Android direct download link. Through this link, you can download the APK setup file for WhatsApp messenger directly from the WhatsApp official website. 
Related Software