DirectX End-User Runtime is a very important program for the Windows PC that helps the computer to run several other programs. It is a set of components that allows different software, games, multimedia content, etc to run and work directly with the video and audio hardware of your computer. It helps video games to use the computer's in-built multimedia accelerator features more efficiently to improve the overall multimedia output. Get DirectX 9 End-User Runtime offline installer below.
You can download DirectX 9 End-User Runtime June 2010 Redistributable on a Windows 7, Vista, or Windows XP PC on a PC that runs Windows Server editions.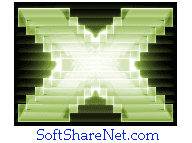 Download the End-User Runtime June 2010 (version 9.29.1974) redistributable package using the download link listed at the bottom of this page. It is the offline installer of the program that contains all the files required to install the program on your PC.
DirectX version 9.29.1974 is the last version of DirectX which you can get as a standalone offline installer package. This Microsoft DirectX End-User Runtime provides updates to DirectX 9.0c and lower versions of DirectX. There is no stand-alone update package available for later versions of the program. But users can update DirectX by installing the service pack and updates.
DirectX End-User Runtime is developed by Microsoft. It is a set of DirectX libraries and essential components for running several graphical interfaces on the Windows system. These mainly DirectX libraries and components are mainly used in the development of video games for Microsoft Windows and the Xbox. This app helps the user to run several Windows applications smoothly that are written using DirectX APIs.
Developer Description:

The Microsoft DirectX® End-User Runtime installs a number of runtime libraries from the legacy DirectX SDK for some games that use D3DX9, D3DX10, D3DX11, XAudio 2.7, XInput 1.3, XACT, and/or Managed DirectX 1.1. Note that this package does not modify the DirectX Runtime installed on your Windows OS in any way.
Microsoft Visual C++ Redistributable 2019
Microsoft Visual C++ Redistributable 2017
Microsoft .NET Framework 4.5.2
There are two types of installers available to install DirectX End-User Runtime on your PC. One is the online or web installer and another is the standalone installer or offline installer. The offline installer is more handy and useful. Because after downloading, you can use this offline setup file to install this program again and again on any computer that supports this version of DirectX. 
Technical details of DirectX End-User Runtime (June 10):
Program Name: DirectX End-User Runtime (June 2010)

File Name: directx_Jun2010_redist.exe

Publisher: Microsoft
Version: 9.29.1974

Category: System Updates

Date Published: April 18, 2011

Language: English

File Size: 95.6 MB

Supported OS: Windows 7, Vista, Windows Server 2003 Service Pack 1, Windows Server 2003 Service Pack 2, Windows Server 2008, XP SP 2, XP SP 3.
Download DirectX End-User Runtime June 2010:
Or
Download from an external source:
The above-shared download link is 100% safe and secure and by using it you can download DirectX offline installer directly from its official site. It supports both the 32-bit and 64-bit operating systems of Windows. Download DirectX 9 offline installer for your Windows computer and install it without an internet connection.
Related Programs