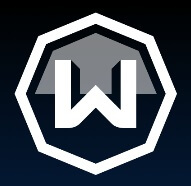 Windscribe download for Windows is a great option if you're looking for a safe, reliable, and free VPN service with multiple locations and servers. Windscribe Free VPN is located in 11 countries. In terms of servers, the free VPN managed to beat Privado VPN, which offers servers in 10 countries, and Proton VPN, which offers servers in just 3 countries. Although the interface of this free VPN application does not seem as user-friendly as those of other VPNs, it is still simple, and more experienced users can access many of its features.
Windcrib Download for Windows is a very popular service due to its large useful features, which makes it one of the best free VPN services. Although the data allowance is low than its two main competitors, its other features make it a great choice for free VPN users. What makes it particularly attractive and popular is that there is no restriction on the number of devices you can install and use the service at once, a feature that many other free plans do not offer, even on some paid plans.
Is Windscribe Free VPN secure:
In our test, we found that it provides next-generation strong encryption that worked as expected in terms of security. Windscribe desktop applications use AES-256 cipher with SHA512 auth and a 4096-bit RSA key to encrypt your connection and data. It offers several safe tunneling protocols to keep your data safe. In addition, it follows a strict no-log policy, so that no logs or any other personal data is stored.
Can Windscribe Free VPN unlock Netflix?
Yes, it lets you unlock UK Netflix and 6 other Netflix regions, BBC iPlayer, etc. Windscribe Free is one of only a few free VPN services that let you unblock Netflix for free with a reliable and secure connection. Windscribe Download for Windows PC For free.
Windscribe allows its users to customize their internet connection based on their needs with a range of connection protocols including OpenVPN (TCP/UDP), IKEv2, WireGuard, Stealth, and WStunnel. OpenVPN and IKEv2 are the typical options, providing optimal speeds, while WireGuard adds an extra layer of security. Stealth and WStunnel, alternatively, are specially created for users located in countries with rigorous censorship regulations as they conceal VPN traffic as regular browsing.
Technical details:
Windscribe Download for Windows PC:
Click the below button to get Windscribe Download for Windows installer for PC.
Related Software