Winamp is a free player for Windows PC that supports most audio and video file formats. It is a powerful media player app originally developed by Nullsoft. Winamp media player is also able to play both live and recorded streaming video and audio content. Winamp is a powerful media player app that can playback several audio formats like MP1, MP2, MP3, OGG, AAC, WAV, MOD, XM, S3M, IT, MIDI, AU, CDA, M4A, and many more, and video files such as AVI, ASF, MPEG, NSV, MP4, M2V, MKV, MPG, FLV, etc.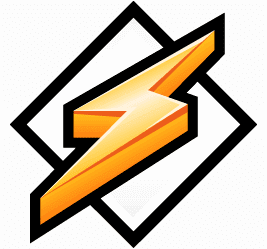 By the Developer:

Winamp is transforming the way you listen, browse, manage and sync your music. For people who like to customize, tinker and tweak, Winamp offers the broadest range of functions and services to add to your listening experience.
Before 2013, Winamp was one of the favorite Media Players for Windows users. But for some reason, after 2013, this media player received no major updates. In 2014, Radionomy acquired Winamp and in 2018, they officially released the new version of Winamp version 5.8 with a built number 3660. You can download the latest Winamp audio and video player here. The Winamp download link for Windows is listed on this page. Download Winamp for Windows 10, 8, an Windows 7 PC using the below download link.
Technical Details of Winamp:
Product Name: Winamp Media player
Category: Multimedia/Media Player
Website: winamp.com
Version: 5.92
OS Support: Windows 7, 8, 10, and Windows 11 (32/64-bit)
Release Date: October 18, 2018
Size: 12.5 MB
Winamp Download for Windows 11/10/7 PC:
Get the latest version of Winamp media player for Windows 32-bit and 64-bit platforms. This Winamp download link will let you download Winamp from its official source. Download it for Windows 10, 8, and 7 PC.
However, if you want a better media player app for your Windows PC, then you can download VLC 64-bit and 32-bit versions from their download page.
Other Media Players for PC