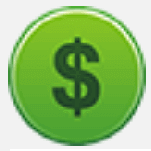 Money Manager Ex is an open-source accounting software application. It is one of the best free tools to do personal finance and accounting-related tasks. This cross-platform, easy-to-use, and one of the best free accounting software is packed with different important tools and features so that it can be used as a free substitute for premium accounting software. Here, you can download the latest version of Money Manager Ex for Windows computers. It can be installed on Windows 10, 8, and 7 PC, both 32 bit and 64 bit. It is a cross-platform application available for many popular operating systems. 
The interface of this application is very simple and easy to use which helps individuals to organize their accounts and tracking their debit and credit reports, expenses and budgets, transactions, etc. 
Features of Money Manager Ex:
Money Manager Ex has an impressive, simple, fast, and user-friendly interface so that users can manage this app easily.

It allows you to manage your checking account, credit card account, bank accounts, savings,  stock investment, assets accounts, etc.

You can view the reports using a graph or piecharts instantly.

It can import data from any CSV (Comma-Separated Values) formats, QIF (Quicken Interchange Format), HTML, and XML formats so that the user can open their previous reports in Money Manager Ex.

This is cross-platform accounting software that is available for different operating systems and devices such as Windows 32 bit and  64 bit, Mac OS, Linux, Android, etc.

This application is available in 24 international languages.

This software is also available in portable mode which does not require an install and you can run from a USB or pen drive.
[xyz-ihs snippet="Double-HR"]
Related Software:
TallyPrime latest version download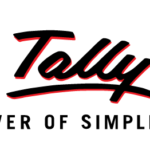 [xyz-ihs snippet="Double-HR"]
Technical details of

the software

:
Download Money Manager Ex Latest Version:
Download for Windows 32 bit, Size: 10.1 MB
Download for Windows 64 bit, Size: 10.9 MB