Using WinZip you can quickly and securely zip, unzip, compress, decompress and manage your archives. It has some other important features like browsing files, copying, moving, renaming and deleting files, combining PDF, etc. The latest version of this file archiver software is WinZip 25. It is a comprehensive and all-in-one file archiver utility app for Windows. It is one of the most trusted file-compression software used to zip and unzip any files. Download WinZip free for Windows 10, 8, and 7, and Vista. Here are the latest WinZip 32 bit and 64-bit offline installer download links for all Windows PCs. It is also available for other operating systems like macOS, Android, etc.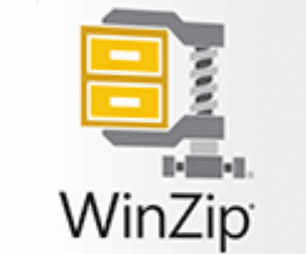 It is a trusted file archiver for Windows, used by millions of users worldwide. Apart from zipping and unzipping files, it has a set of essential new features such as browsing files, copying, moving, renaming, and deleting files, compress files, encrypt and sharing archives, etc. With Win Zip latest version, you can quickly track down your local files, network files, and files stored on the cloud using its built-in search feature.
Using the Pro or Enterprise version of this software, you can combine your PDFs files. It lets you convert multiple PDF files into a single PDF file to save, zip, or share. You can even organize the order of pages in your PDF, then combine and protect them with WinZip's PDF security features. Download WinZip offline installer here.
It supports a variety of archive formats. It supports the industry's widest selection of compressed file types, including Zip, Zipx, RAR, 7Zip, BZ2, LHA/LZH, VHD/VDMK, XZ, and many more. When extracting encrypted files, it auto-wipes all temporarily extracted copies to prevent misuse.
Security is another feature of WinZip's latest version. It can encrypt your files easily as you zip to secure information and data. Also, it allows you to create read-only PDFs or to add a watermark to prevent your PDF from copying.
Technical Details of the Application:
Name: WinZip 25
Author: WinZip Computing Inc

OS Requirements: Windows 10, 8, 7, XP (32-bit and 64-bit), Mac OS

Category: File Archiver

License: Trial version/Shareware

Size: —

Version: 25 (Latest Version)
Download WinZip latest versions for Windows:
Download Winzip for Windows 10, 8, 7, XP:
Download 32-bit, Size: 51.7 MB
Or
Download 64-bit, Size: 54.1 MB
Or
WinZip 20 for Windows XP
Download
The WinZip latest version provides a 21 days trial period. After the trial period, you have to buy a license to continue the application. You can download WinZip latest version using the links listed above. Through these links, you can get the offline installer of WinZip from its official website. Download WinZip offline installer's latest version and manage your archives easily.