VMware Fusion for Mac lets you install and run Windows applications on your Mac easily. Using VMware Fusion, the Mac user can run Windows on Mac along with other operating systems side by side with Mac applications without rebooting. VMware is a simple but very powerful virtual machine, that can be used by both home users and IT professionals. Download VMware Fusion for Mac OS from here for free.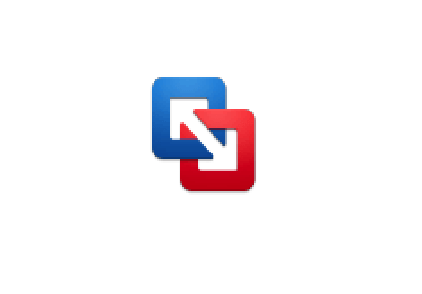 VMware Fusion for Mac free is one of the best software to create a virtual machine that allows you to run Windows App on Mac along with several other operating systems side by side with Mac applications. It allows you to launch Windows applications from the Dock and you can easily switch between Windows and Mac applications through the Exposé. It uses industry-standard and most advanced virtualization technology that delivers the best way to run Windows on the Mac and also lets you take advantage of all the available hardware on your Mac to run both the 32 and 64-bit operating systems at the same time.
Features of VMware Fusion:
Run Nearly Any Operating System on a Mac:
Running Windows on Mac is only the beginning. VMware Fusion for Mac lets you choose from hundreds of supported operating systems, from lesser-known Linux distributions to the latest Windows 10 release, to run side by side with the latest macOS release.
Connect to VMware vSphere:
Securely connect with vSphere, ESXi, and Workstation servers to launch, control, and manage both virtual machines (VMs) and physical hosts. Thanks to the common VMware platform, VMs can be easily transferred from the vSphere data center to the Mac desktop and then run in Fusion.
Develop and Test for Any Platform:
VMware Fusion makes it easy to test almost any OS and application on a Mac. Built and tested applications in a sandbox while safely sharing nearby source files and folders. Fusion Pro now includes a RESTful API to integrate with modern development tools like Docker, Vagrant, Ansible, Chef, and others to fit the power of VMware into today's Agile and DevOps-oriented production pipelines.
Design and Demo Complex Solutions:
With the ability to run an entire virtual cloud stack on a single Mac, solution architects can demonstrate their entire software solution in real-time, with safe rollback points to return to known configurations. Fully express the story of your software journey by running all of its components on a single notebook to show the world.
Run Local Corporate Desktops:
Isolate corporate desktops from BYO devices by disabling copy-and-paste, drag-and-drop, shared folders, and access to USB devices. Run restricted VMs that are encrypted and password-protected, ensuring that only authorized users can interact with corporate data.
Make Windows Feel at Home on Mac:
Fusion blends your Windows experience seamlessly with the Mac you love. Using the latest VMware Fusion for Mac, you have the flexibility to keep the two worlds securely apart or integrate them for one seamless experience. Install a fresh OS like Windows 10 or easily convert an older PC into a virtual one.
Support for the latest Windows 10 updates:
Stay on the cutting edge with full support for running the latest versions of Windows 10 as a virtual machine on your Mac.
Ready for macOS Catalina:
Run nearly any operating system on macOS 10.15 Catalina without rebooting. VMware Fusion for Mac now has added support for the striking Dark Mode look and feel, as well as support for the remarkable all-new Sidecar feature. With Sidecar, you can drive Windows from your iPad in fullscreen just as if it were a second display, complete with mouse, keyboard, Apple Pencil, and full touchscreen support.
Powerful Graphics:
Fusion can drive complex, GPU-intensive applications and games with an improved hardware-accelerated 3D graphics engine leveraging Apple Metal graphics technology. By providing DirectX 10.1 and OpenGL 3.3 capabilities to Windows and Linux virtual machines and now allowing for up to 3GB of vRAM per-VM, Fusion leads the way in virtual machine graphics performance and accuracy
Fusion REST API:
Fusion Pro provides a secure RESTful API service designed for automation and third-party software integration. Leveraging the Swagger.io framework the Fusion API uses standard HTTP/S and JSON to control over 25 different VM and Host and Network operations. Build custom deployment tools to deliver macOS-as-a-Service, or integrate Fusion into a modern, continuously iterative development pipeline with automated testing. Now available in all Fusion editions.
Unity View Mode:
Fusion's Unity View Mode hides the Windows desktop so you can run Windows apps just like Mac apps. Windows apps can launch directly from Dock, Spotlight, or Launchpad and, once running, can be viewed in Exposé, Spaces, and Mission Control just as if they were Mac apps.
Helpful Snapshots and Clones:
Use Snapshots to create a rollback point to revert to on the fly, which is perfect for testing software or creating repeatable demos. Clones make it easy to test a variety of different scenarios without the need to deploy the same OS configuration multiple times.
The complement to Boot Camp:
No more choosing between Windows or Mac at start-up. Fusion lets you run Windows and Mac apps side-by-side directly from your existing Boot Camp partition without re-installing or rebooting.
Updated Virtual Hardware Platform:
VMware Fusion leverages the next-generation vSphere hypervisor platform and brings new enhancements for data center testing and enterprise security. Fusion now includes a new virtual Trusted Platform Module for supporting Microsoft Virtualization-Based Security technologies such as Device Guard and Credential Guard, as well as UEFI Secure Boot and virtual NVMe devices, and adds support for 3GB vGPU configurations.
Retina and 5K Display Ready:
VMware Fusion for Mac looks great on the latest 5K iMac displays and supports mixed retina and non-retina setups. Use a standard DPI display with your retina MacBook Pro or add a 4K display to your setup without hassle. No matter what sort of display you're using, VMware Fusion for Mac OS makes Windows look better than ever.
Improving on the best way to run Windows on the Mac, Fusion 11.5 now supports the highly anticipated Dark Mode feature of macOS. On macOS Catalina, Fusion 11.5 now allows you to drive Windows or other virtual machines from your iPad, with Bluetooth keyboard and Apple Pencil support, using the macOS Apple Sidecar feature. Download the latest release of VMware Fusion for Mac from its official source using the link shared on this page.
VMware Fusion is a paid application. But it provides a 30-day free trial period to test its all features, just as a paying customer could, without any limitations. After the end of this trial period, you have to buy the app for further use. Download VMware Fusion for free now.
Technical details of the application:
Application Name: VMware Fusion for Mac

Category: Virtual Machine/Utility App
Version: 13.5 (Latest Version)
File size: 686 MB

OS Requirements: macOS 12  and above

License: Trial Version

Developer: VMware, Inc. Website: vmware.com
Added on: November 2023
Download VMware Fusion for Mac:
Download Link 1
Download Link 2
Or Download Versions:
Version: 13.0 for Mac OS 10.14 Mojave or macOS 10.15 Catalina, Size: 672 MB
version 11.5 (Old version), Size 672 MB.
Related Software