GIMP for Mac is an open-source photo-editing app that has a wide range of tools that delivers a decent finished product. This free photo editing software is equipped with many features designed for editing and manipulating images very easily. Although it's a free program, it includes all the basic photo editing tools and features like special effects filters, selection tools, a paintbrush, a color changer, and more. If we talk about advanced editing tools, you can see channel manipulation, layer masks, and other advanced features.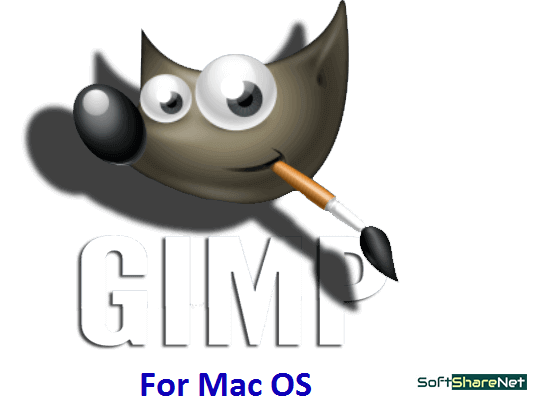 GIMP for Mac OS:
The GIMP stands for GNU Image Manipulation Program. It is an open-source and freely distributed program used to execute tasks like photo retouching, image composition, image authoring, etc. GIMP is very helpful for graphic designers, photographers, illustrators, and artists. It provides you with sophisticated tools to get your job done easily and quickly. Besides the high-quality image manipulation feature. GIMP is used for producing icons, editing photos,  designing graphical elements, and art for user interface components and mockups.
GIMP supports several third-party plugins. Therefore, it can be customized using these 3rd party plugins to extend its capabilities. On this page, you can download the latest official release of the GIMP for Mac OS 10.12 or later versions.
Technical Description of the Software
Name
GIMP for macOS
Developer

The GIMP Team

Website
gimp.org
Version
2.10.34
License
Free (Open Source)

Operating System

macOS 10.12 Sierra or newer
Size
148 MB
Category
Graphics Design
Language
English
User Rating
Updated on
June 2023
Download GIMP for Mac Intel, Size: 291 MB
Download GIMP for Mac Apple Silicon, Size: 279 MB
Or download GIMP for Windows 11/10/7
Features of GIMP:
Open-Source free photo editing program. In addition to using it, you can change its source code and distribute your changes.
GIMP is a highly customizable program. As it supports many third-party plugins, you can customize it according to your work environment or requirement.
GIMP supports several file formats like JPEG, PNG, GIF, TIFF, XPM, TGA, MPEG, PS, PDF, PCX, BMP, and many other formats and this capability can be extended using a plug-in.
GIMP is a cross-platform application. It can be run on different operating systems like Windows, Mac OS X (10.6 and later), Linux, etc.
GIMP stands for GNU Image Manipulation Program. It is a powerful free photo editing software for Mac. You can download and install GIMP on Mac for free. It is a very advanced photo retouching software that provides you with sophisticated photo editing tools and features. Download GIMP for Mac free from its official source on SoftShareNet using the above links.
Other Apps for macOS