Adobe Flash Player is a lightweight but high-performance browser plug-in and a Rich Internet Application that provides consistent and engaging user experiences, stunning audio/video playback, and exciting gameplay across different operating systems, web browsers, and several other computer applications. It is used to view multimedia formats like audio and video and Rich web content on a computer system or other supported devices like smartphones, etc. Download Flash Player using the download link listed at the bottom of this page.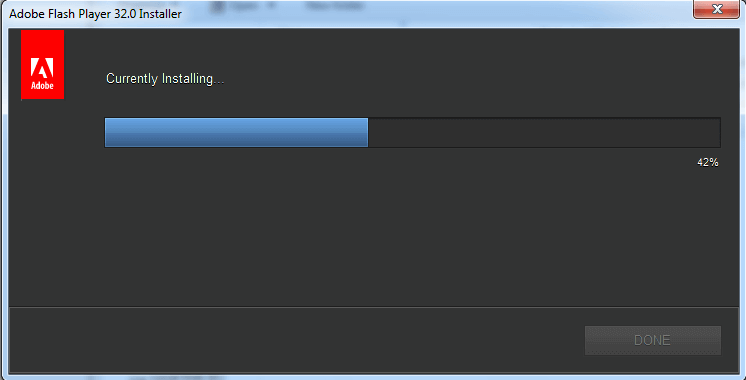 What is Flash Player?
Flash Player is used to running or executing Rich Internet Applications and multimedia files which are created using the Adobe Flash platform and other supported software applications. It is required by Internet Browsers and for some other platforms for viewing multimedia, executing Rich Internet Applications, and streaming video and audio, content created on the Adobe Flash platform. It is an ActiveX control is used in Internet Explorer and any other Windows applications that supports ActiveX technology. Flash Player can run from a web browser or on supported mobile devices.
It supports different multimedia file formats like MP3, FLV, JPEG, GIF, etc and it also supports several data formats including SWF, XML, JSON, etc. Adobe Flash Player is a cross-platform application available for Windows 10, 7, XP, and all other major operating systems like macOS, Android, etc.
Details of the application:
[Please read the Adobe Software Licensing Agreement before download adobe flash player.]
Download Adobe Flash Player for Windows 10, 7:
Download Flash Player ActiveX
Required for Internet Explorer, Size: 20 MB
Download Flash Player PPAPI
Required for Google Chrome and other Chromium-based browsers, Size: 20.14 MB
Or
Download Flash Player NPAPI
Required for Firefox and other NPAPI-based browsers, Size: 20.33 MB