PeaZip is a versatile and free file archiver for Windows PC. It is an open-source file compression application that provides several unique features to handle your archive and Zip file formats. PeaZip supports Windows 10, 8 and Windows 7 (32 and 64 bit) operating systems. Download PeaZip for Windows PC for free. Get the installer setup of PeaZip from its official source. This setup file is completely safe and secure for your PC. Download the PeaZip now on SoftShareNet.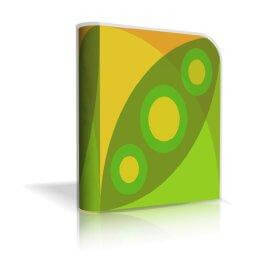 PeaZip is a cross-platform free file archiver program. Which is available for Windows and Linux operating systems. Apart from a file archiver, it also can be used as a file manager app. It is one of the best free substitutes for 7-Zip, WinRAR, and Winzip file compression programs.
PeaZip is capable of handling all the most popular archive formats and also supports a wide array of advanced file and archive management features, such as searching, bookmarking, thumbnail viewer, finding duplicate files, secure deletion, calculation of hash and checksum values, archiving files e.t.c.
PeaZip latest version can create several archive formats including 7Z, ARC, BZ2, GZ, PEA, sfx, TAR, WIM, XZ, ZIP, etc and it can extract over 180 types of archive, including ACE, ISO, RAR, etc files.
Security is another important feature of PeaZip's latest version. PeaZip provides enhanced security features to protect your archives. It is able to create encrypted file archives using two-factor authentication. It requires both a password and a randomly generated key file to unlock the encrypted archive, which makes it more difficult to crack using brute force or dictionary-based attacks. PeaZip also offers a powerful and complete file manager for viewing, browsing, and searching archive files.
Technical details of PeaZip:
Title: PeaZip.

Category: File Archiver/File Compressor

File size: —

OS Requirements: Windows 10, 8,7 and Windows Vista, XP, and Linux OS

License: Freeware/Free

Developer: PeaZip project

Website: www.peazip.org
Version: 7.9.0

Updated on: 04 May 2021
Download PeaZip latest version:
PeaZip 32 bit, Size: 8.5 MB
Or
PeaZip 64 bit, Size: 8.7 MB