What is CCleaner?
Piriform's CCleaner for Windows PC is an easy-to-use free system optimizing and cleaning tool for Windows PC, which makes your PC faster, smooth, and more workable. CCleaner helps to improve the performance of your system. It scans your computer to identify files that can be safely removed to free up space on your hard drive. The program can clean up temporary files, cookies, broken shortcuts from your computer, and other unnecessary data, that gather on your PC over time and makes your Pc run faster.
Download CCleaner for Windows PC for free using the direct download link listed below. This CCleaner official installer is 100% Safe and Secure. It runs on all Windows PC including Windows 11, 10, and Windows 7 (32-bit and 64-bit) platforms. But before downloading the application, let's know about this app.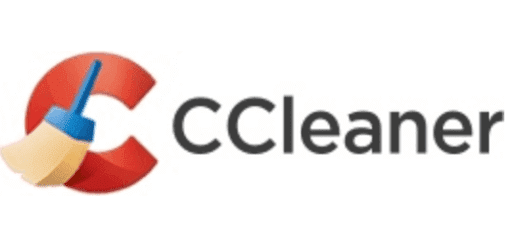 Ccleaner is a PC performance enhancer software that helps you boost the speed of your old PC without upgrading the hardware. It is one of the most popular and widely used free PC optimizer software for Windows. CCleaner can also help protect your privacy by deleting your browsing history and other personal information from your computer. Additionally, it can remove unwanted programs and disable startup items to help your computer run faster.
Features:
It is a fully featured registry cleaner. It cleans your computer's unnecessary registry files without harming your computer system. Another very useful feature of the software is that it completely erases the traces of your online activities such as your Internet history. It cleans your internet browser's cookies, cached files, browsing history, tracking files, etc in just one click.
Overall, CCleaner is a multifunction tool that keeps your PC safe, secure, and helps to run fast. It improves system boot speed, reduces system load time, and allows you to access your files much faster. CCleaner cleans the Windows Registry, manages which programs start when you start Windows, checks for program updates, choose which files and Registry entries to include or exclude when you clean your system, free ups disk space, and also help you to keep your identity safe and secure on the internet by cleaning all your PC internet browsers.
Technical details of the application:
Category: PC Optimizer
Author/Developer/Website: Piriform
Version: 6.13

OS Requirements: Windows 11, 10, 8, and 7 (Including both 32-bit and 64-bit PC).

Language: English. 

License: Free

Size: 53 MB
Updated on: 04 July 2023
Download CCleaner for Windows 11, 10, 7:
Or 
Download it for Windows XP
Even CCleaner is a closed-source program, but you can download and install it on various devices freely. Besides Windows systems, it is also available for Mac and Android platforms.
After installing the software, it allows the cleaning up of different unnecessary files, as well as the optimization of the operating system. Another advantage of the software is that it is capable of uninstalling multiple programs from the interface and also able to disable several applications from being executed at system startup. Download Ccleaner to boost your PC speed and performance, and free up disk space. 
Related Software for PC