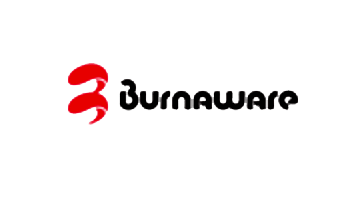 The BurnAware Free edition provides the most commonly used disc-burning features and it will be suitable for most home users to execute basic tasks. BurnAware Free is very suitable for home use. It can easily burn bootable discs, multisession discs, high-quality CDs and DVDs, make or copy disks, burn disc images, etc. It has a clean, effective, easy-to-use, and multilingual user interface. It uses very low system resources and provides a very stable burning process. The BurnAware installer/setup file is also smaller (less than 20 MB) compared to other disk-burning programs.
Technical details:
Application Name: burnaware_free_16.9.exe

Title: BurnAware Free

License: Free (for personal use only)

Developer: BurnAware

Website: www.burnaware.com

Category: Disk Burner

OS Requirements: Windows 10, 8, 7, Vista, and XP (32 and 64-bit)

License: Free

Version: 16.9 (Latest Version)
File size: 23.9 MB
Updated on: 06 September 2023 
Download BurnAware Free for Windows 11, 10, 7:
BurnAware is a simple and easy-to-use burning software for Windows. It allows you to easily create CDs, DVDs, and Blu-ray of all types. Download BurnAware Free from its official website. BurnAware can run on all Windows operating systems such as Windows XP, Vista, 7, 8, and Windows 10, etc. BurnAware free burning application can create discs using different types of file formats like audio, video, document, archive, software, etc to CDs, DVDs, and Blu-ray Discs. It also lets you create bootable or multisession discs, burns ISO images, makes high-quality Audio CDs and Video DVDs, extracts audio tracks, creates copy and backup discs, erases and verifies data, etc. It even recovers data from multi-session or unreadable discs.
Download BurnAware Free for Windows PC. All versions of Burnaware support Windows XP, Vista, 7, 8, 10, 11 (32 and 64-bit). BurnAware also has two paid versions, BurnAware Premium and BurnAware Professional. 
Key Features of BurnAware Free:
First of all, it is free; which means 100% free. Also, no spyware, no adware, and no ad banners.

Creates standard/bootable ISO Images, and burns various Disc Images.

Create and burn Data Discs, Audio CDs, DVDs-Video.

Copy all types of CDs, DVDs, or Blu-ray Discs.

It can create or burn the disk image.

Capable of erasing or formatting rewritable discs & checking discs for reading errors.

Another useful feature of BurnAware is that it can extract data from multisession or corrupted discs.

Verify files automatically after writing. 

Writes multi-session to all supported media formats
BurnWare supports a wide range of optical disc data storage, including CD, DVD, Blu-ray discs, Double Layer discs, M-Disc, rewritable and extra-large capacity DVDs, and Blu-rays. It covers all daily burning tasks such as disc burning, backup, verification, image creation, copying, erasing, data recovery, and audio track extraction.
Besides standard options, BurnAware offers many advanced options such as BOOT settings, UDF partition, and versions, ISO levels and restrictions, session selection, CD-Text for track and disc, byte by byte verification, direct copying, disc spanning, and many more.
Related Software